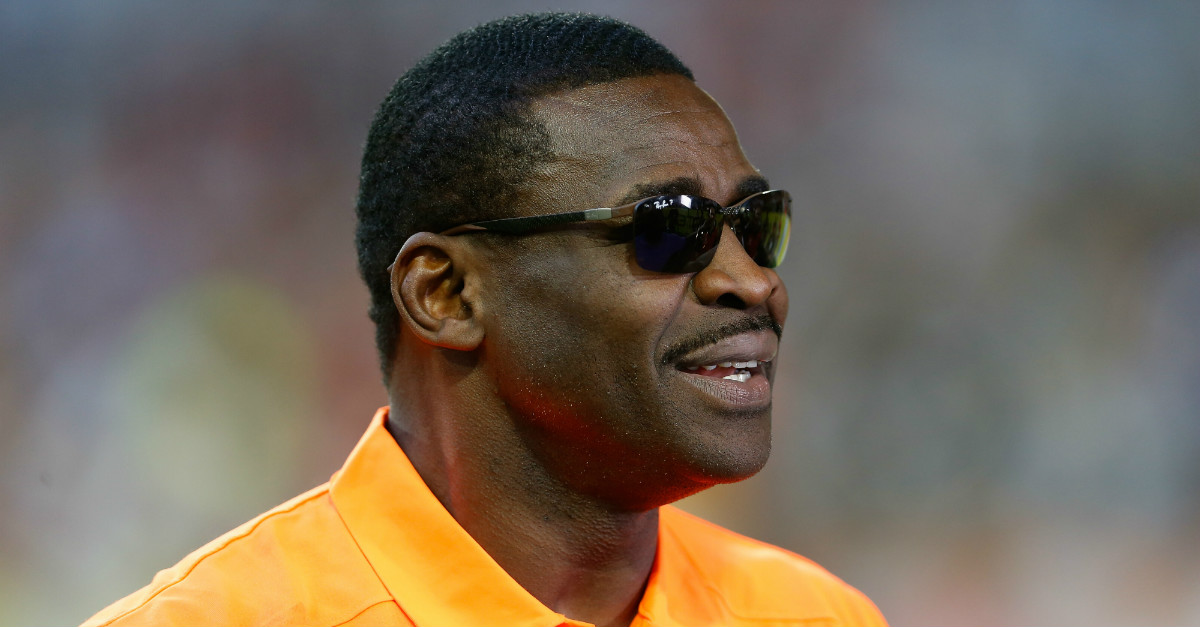 Michael Irvin is a Texas legend from his time with the Dallas Cowboys, but he might not be welcome in Houston anytime soon.
Related: Cowboys' "biggest fear" has come true, now what?
Irvin threw standout defensive lineman J.J. Watt directly under the bus when discussing arguably the best defender the league has to offer.
"Whose fault is it? He's the star of the team," Irvin said, via the Houston Chronicle. "If the Dallas Cowboys lose on my watch, it's my fault. If you're the baddest man on the team, you've got to take it both ways when it ain't going right and you ain't winning, that's on you. J.J. Watt's been the baddest man in the league and they haven't gotten close to any kind of championship."
Irvin's statements have no foundation and come off as extremely foolish. Unfortunately it seems the RINGZZ culture has translated into the NFL, and somehow Watt is being lumped for not getting the Texans close to a championship. But when you take a look at the roster and what Houston had to work with on the offensive side of the ball, you'd actually be surprised the Texans have made it to the playoffs in three of the five years Watt has been in the league.
As for who's better, Irvin would take a popular name out of Carolina.
"I'm taking Luke Kuechly," Irvin said. "I'm taking the middle linebacker who makes everyone around him play well."
There's nothing wrong with Kuechly being tabbed over Watt (some might disagree), but to be fair it took an MVP season from Cam Newton to get the Panthers even close to a championship.
Thanks to Pro Football Reference's metrics, you'll see Kuechly has been the highest value player on his team two of the four years he's been in the league (he wasn't last year, it was Newton). Watt, on the otherhand, has been the most valuable player on his team every year he's been in the league, other than his rookie season.
And with new offensive additions Brock Osweiler, Will Fuller and Lamar Miller, maybe this is the year Watt and Co. shuts up Irvin.
(H/T PFT)