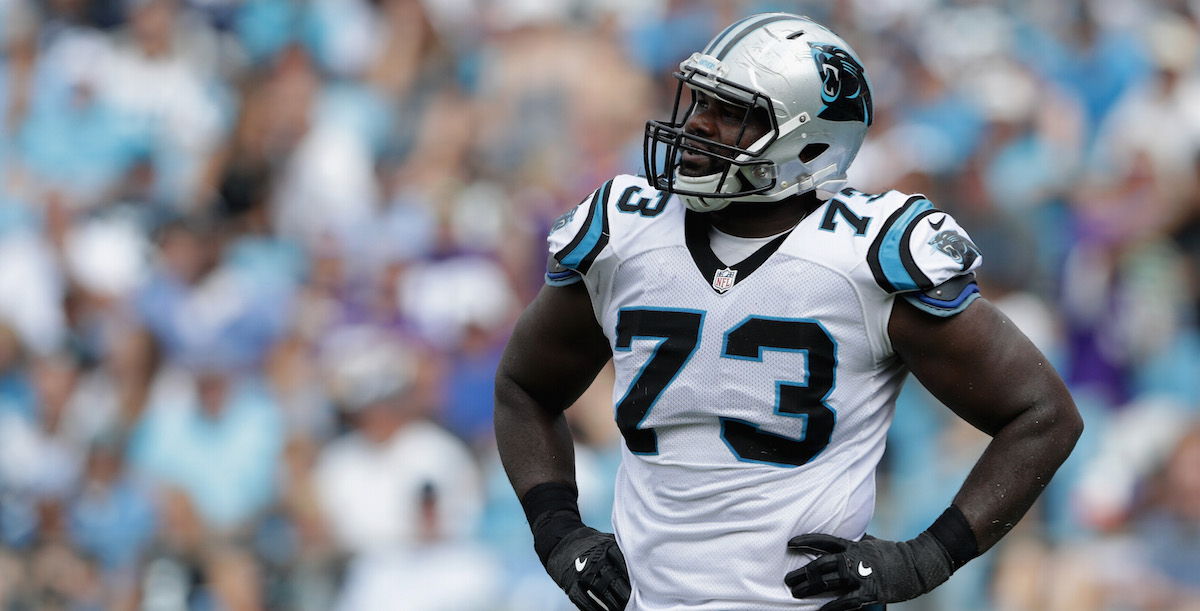 Streeter Lecka/Getty Images
CHARLOTTE, NC - SEPTEMBER 25: Michael Oher #73 of the Carolina Panthers watches a replay against the Minnesota Vikings in the 3rd quarter during their game at Bank of America Stadium on September 25, 2016 in Charlotte, North Carolina. (Photo by Streeter Lecka/Getty Images)
Several former Carolina Panthers wasted little time bashing recently fired GM Dave Gettleman.
Michael Oher, however, was not one of them.
Oher expressed his gratitude toward Gettleman in an Instagram post on Tuesday claiming he was the only person — aside from athletic trainer Ryan Vermillion and team physician Dr. Robert Heyer — "who has constantly checked on my well being, my condition and state of mind in the time I?ve been suffering from my injury.?
https://www.instagram.com/p/BWskjnlBI9q/
However, Oher is in a small minority of Panthers players showing their support of Gettleman following his termination.
Oher end his original comment with what appeared to be a shot at those who were happy about the firing.
"And for the people who were happy and had something to do with it downstairs, Karm's a MF!!"
Gettleman released Smith, the franchise's all-time career leader in receptions, receiving yards and receiving touchdowns during his first season and Williams, the Panthers' all-time leading rusher, the following offseason.
Norman was released last offseason, despite coming off an All-Pro season and helping lead the Panthers to a 15-1 record and Super Bowl berth in 2015.