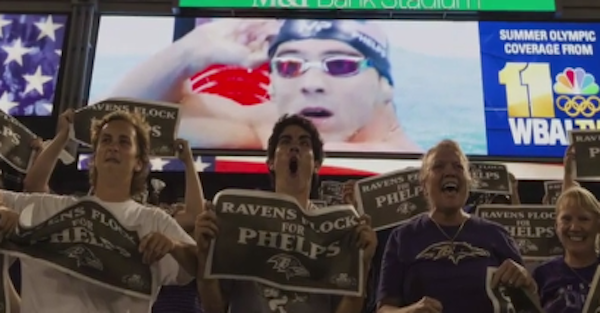 @Thebiglead/Twitter
Michael Phelps broke a 2,168-year-old Olympics record Thursday night with his outstanding 13 individual gold medal.
Related: Michael Phelps tears up on camera as he discusses "very special" medal moment with his son
Facing the monumental moment, the Baltimore Ravens made sure their game didn't interrupt the hometown kid's attempt at a record-breaking achievement and hit pause on their preseason game so that all in attendance could marvel.
You don't get more big-time than causing a football game to halt so that fans can watch a moment from the Olympics.