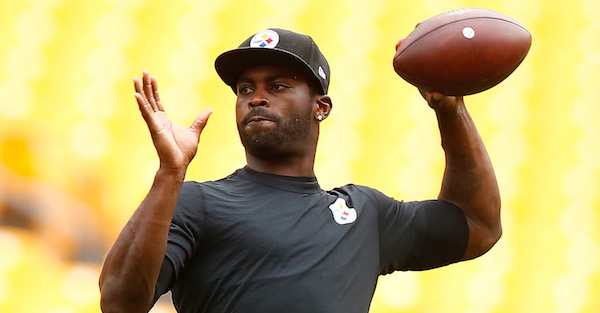 Jared Wickerham/Getty Images
PITTSBURGH, PA - SEPTEMBER 03: Michael Vick #2 of the Pittsburgh Steelers warms up prior to the preseason game against the Carolina Panthers at Heinz Field on September 3, 2015 in Pittsburgh, Pennsylvania. (Photo by Jared Wickerham/Getty Images)
Michael Vick listed his top three quarterbacks in the NFL for this season for NFL Total Access on Friday, and he listed a complete surprise as his number three signal-caller.
Related: Fox Sports? Shannon Sharpe says this player, not Tom Brady, is currently the NFL?s MVP
Vick listed Tom Brady and Drew Brees at No. 1 and No. 2, respectively, but he said Denver Broncos quarterback Trevor Siemian is the third best quarterback in the league right now.
Siemian has thrown for over 1,400 yards this season while keeping the Broncos near the top of the AFC West. He has been solid, but a top three quarterback? That's a bit of a stretch. Siemian's own family members probably don't even think he's a top three quarterback.
(h/t Yardbarker)