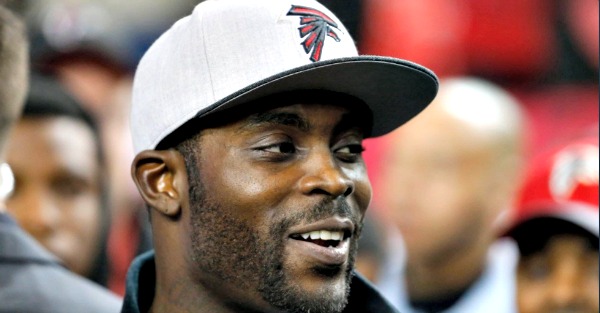 The Score via Twitter
The father of Michael Vick, the just-retired NFL quarterback, has been charged in connection with a heroin distribution operation in Virginia, according to a report in USAToday.
Michael Bodie, Vick's father, and 11 others were charged with dealing heroin and money laundering, according to an indictment unsealed Wednesday afternoon. The indictment, as reported in USAToday, claims those charged conspired over a three-year period, from 2014 to 2017, to "distribute and possess with the intent to distribute 1000 grams or more of heroin." The Virginian Pilot said Bodie was not in custody as of Wednesday night and the newspaper published the full indictment online.
The indictment comes four months after Vick retired from football after a 13-year career. He last played for the Pittsburgh Steelers in 2015, and while he wanted to play one more season he couldn't find a job.. He's a 4-time Pro Bowler who holds the NFL record for rushing yards by a quarterback. He's also no stranger to trouble with the law, having served 23 months in federal prison for his role in an interstate dog fighting ring in 2007. And another Vick, Marcus, a former quarterback at Virginia Tech, has been charged, in a separate case, with possession of Ecstasy.