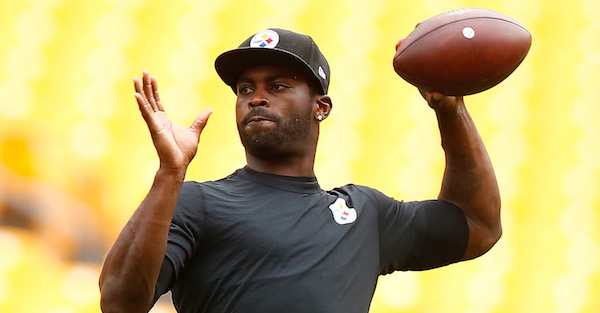 Jared Wickerham/Getty Images
PITTSBURGH, PA - SEPTEMBER 03: Michael Vick #2 of the Pittsburgh Steelers warms up prior to the preseason game against the Carolina Panthers at Heinz Field on September 3, 2015 in Pittsburgh, Pennsylvania. (Photo by Jared Wickerham/Getty Images)
One of the most electric quarterbacks in NFL history, Michael Vick, is looking for one last shot to chase a Super Bowl ring.
At age 36, following stints with the New York Jets and Pittsburgh Steelers, Vick believes he's in better shape than last year and is hoping to get an opportunity with the Dallas Cowboys, per his conversation with ESPN's Josina Anderson.
Vick is 61-51-1 as a starter, throwing for over 22,000 yards, 133 touchdowns and 88 interceptions. Vick has also run for more than 6,000 yards and 36 touchdowns over his 13-year career.