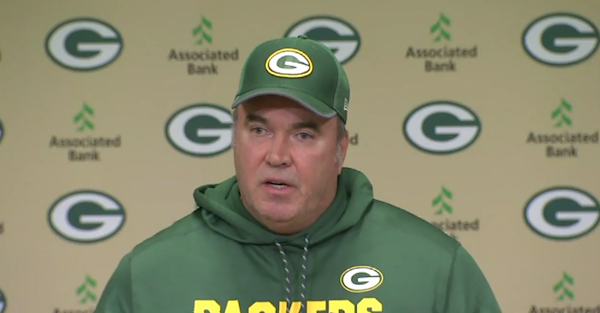 Clippit screenshot
Mike McCarthy packers
Mere minutes after Aaron Rodgers went down Sunday against the Minnesota Vikings, questions emerged on if the Green Bay Packers would go after free agent quarterback Colin Kaepernick.
After the game, head coach Mike McCarthy discussed the likelihood, or lack thereof.
That resulted in this situation Monday evening:
For now, it sounds as if the Packers are sticking with Brett Hundley.
Rodgers is a two-time NFL MVP and one-time Super Bowl MVP. He's thrown for more than 38,000 yards, 310 touchdowns and 75 interceptions over his career.
Hundley has appeared in just six games, throwing for 174 yards, one touchdown and four interceptions. He'll get his first start against the New Orleans Saints on Sunday.