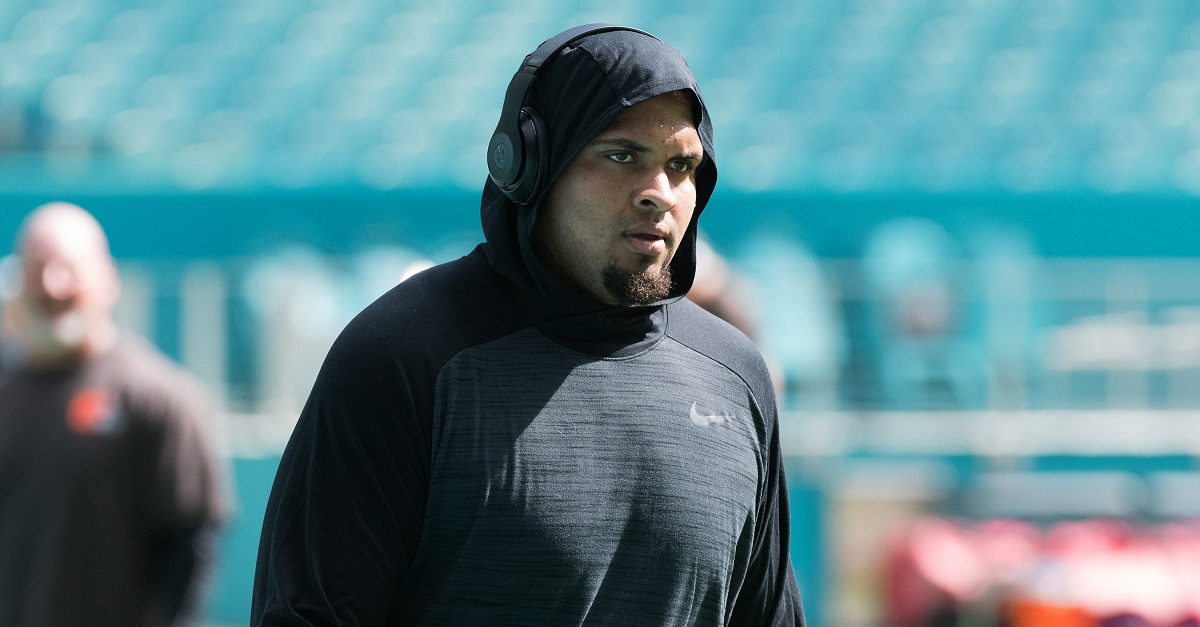 Eric Espada/Getty Images
MIAMI GARDENS, FL - SEPTEMBER 25: Mike Pouncey #51 of the Miami Dolphins warms up before the start of the game against the Cleveland Browns on September 25, 2016 in Miami Gardens, Florida. (Photo by Eric Espada/Getty Images)
Three-time Pro Bowler and one of the league's best centers in Mike Pouncey is officially out for the rest of the Miami Dolphins' game against the Atlanta Falcons. The team made it official and announced that he will miss the game with a concussion.
Jason Lieser of the Palm Beach Post is one of many people reporting that he will in fact miss the rest of the game as well:
Concussions are tricky and it could be that Pouncey misses more than just this game. That of course, is speculation at this point and nothing can be confirmed as to how long he is out, but the concussion protocol is pretty strict about how it lets players return to action.