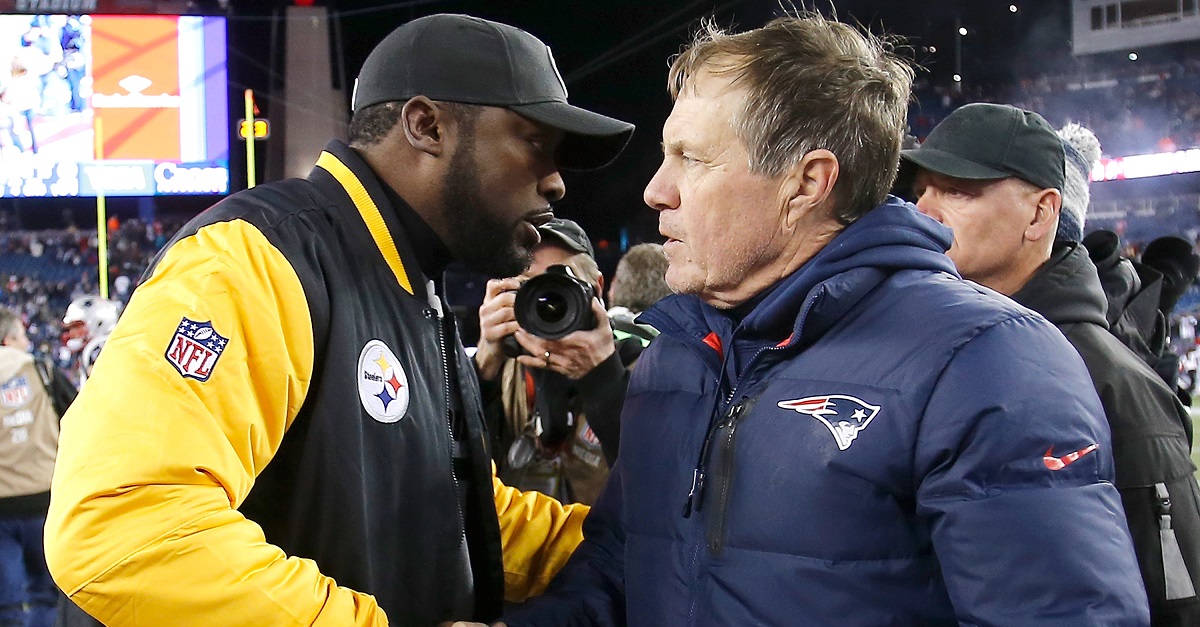 Jim Rogash/Getty Images
FOXBORO, MA - NOVEMBER 3: Bill Belichick of the New England Patriots shakes hands with Mike Tomlin of the Pittsburgh Steelers after their game at Gillette Stadium on November 3, 2013 in Foxboro, Massachusetts. (Photo by Jim Rogash/Getty Images)
The Pittsburgh Steelers and head coach Mike Tomlin have agreed to terms on a two-year extension through the 2020 season, the franchise officially announced on Friday.
Steelers President Art Rooney II released this statement on the extension:
"I am pleased to announce we have extended Mike Tomlin's contract through the 2020 season. Mike continues to prove he is one of the top head coaches in the National Football League. We appreciate the leadership that Mike has provided over the last 10 seasons, and we are confident and excited to have him continue to lead our team as we focus on winning another championship."
Tomlin, who was hired in January 2007, enters his 11th season as Pittsburgh's head coach and is one of three Steelers coaches employed since 1969, following Pro Football Hall of Famer Chuck Noll and Bill Cowher.
"I truly appreciate this contract extension, and I want to thank Art Rooney II for his support as well as everyone within the organization," said Tomlin. "My first 10 years in Pittsburgh have been an amazing experience for me and my family. I'm proud to call Pittsburgh home. My focus is on the upcoming season, and our goals remain the same as they always are – to bring a seventh Super Bowl championship back to our city."
Tomlin, 45, has led the Steelers to two Super Bowl appearances, including a victory in Super Bowl XLIII, where he became the youngest coach in NFL history to appear in and win a Super Bowl at age 36. Pittsburgh has won five AFC North Division titles and made seven playoff appearances during his tenure.
Tomlin currently holds a 103-57 regular season record during his first 10 seasons, reaching the 100-win plateau in fewer games (157) than any coach in franchise history, joining Noll and Cowher as the third to accomplish such a feat. He is also the eighth coach in league history to win 100 regular season games during their first 10 seasons.