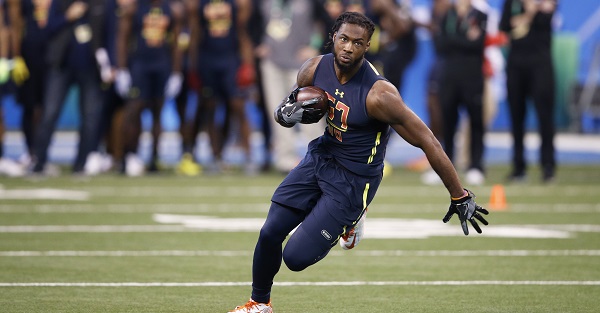 Joe Robbins/Getty Images
INDIANAPOLIS, IN - MARCH 04: Wide receiver Mike Williams of Clemson runs after catching a pass during day four of the NFL Combine at Lucas Oil Stadium on March 4, 2017 in Indianapolis, Indiana. (Photo by Joe Robbins/Getty Images)
The Los Angeles Chargers added a lot of talent to surround star quarterback Phillip Rivers heading into 2017, but perhaps there was no bigger addition than the arrival of former Clemson Tiger star Mike Williams, who the team draft in the first round of the 2017 NFL Draft.
It's been rumored for some time now that Williams might miss a significant chunk of the 2017 NFL season due to injury, but Williams when speaking with reporters at Philadelphia Eagles' wide receiver Alshon Jeffery's camp and denied that was the case.
Via PFT:
?I?m good. Everything?s good,? Williams said. ?The back situation, that was some false information being released. I don?t know who released it, but everything is good.?
Williams isn't denying that he got injured in rookie camp, but he is denying the severity of the injury to his back. The early report suggested he needed season-ending back surgery to repair a herniated disc, but that may not be the case.
Either way, this is very good news for Rivers and Charger fans, as Williams figures to play a pivotal role on the team this fall with Melvin Gordon, Keenan Allen and company.