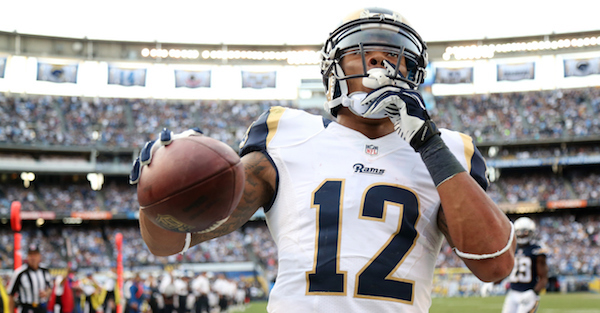 the St. Louis Rams the San Diego Chargers at Qualcomm Stadium on November 23, 2014 in San Diego, California. The Chargers won 27-24. (Photo by Stephen Dunn/Getty Images)
Related: Rams wideout hospitalized after being shot in the head
---
In a matter of months, Los Angeles Rams wideout Stedman Bailey went from being laid up in a hospital after being shot twice in the head to running routes on the football field.
He spent more than a month in intensive care after he was shot in the head twice while sitting in his car.
Bailey, a a 2013 third-round selection, is working his way back to the field and is making incredible progress judging by these videos from his Instagram profile.
Judging from his progress thus far, it wouldn't be out of this realm to see him one day back on the gridiron.