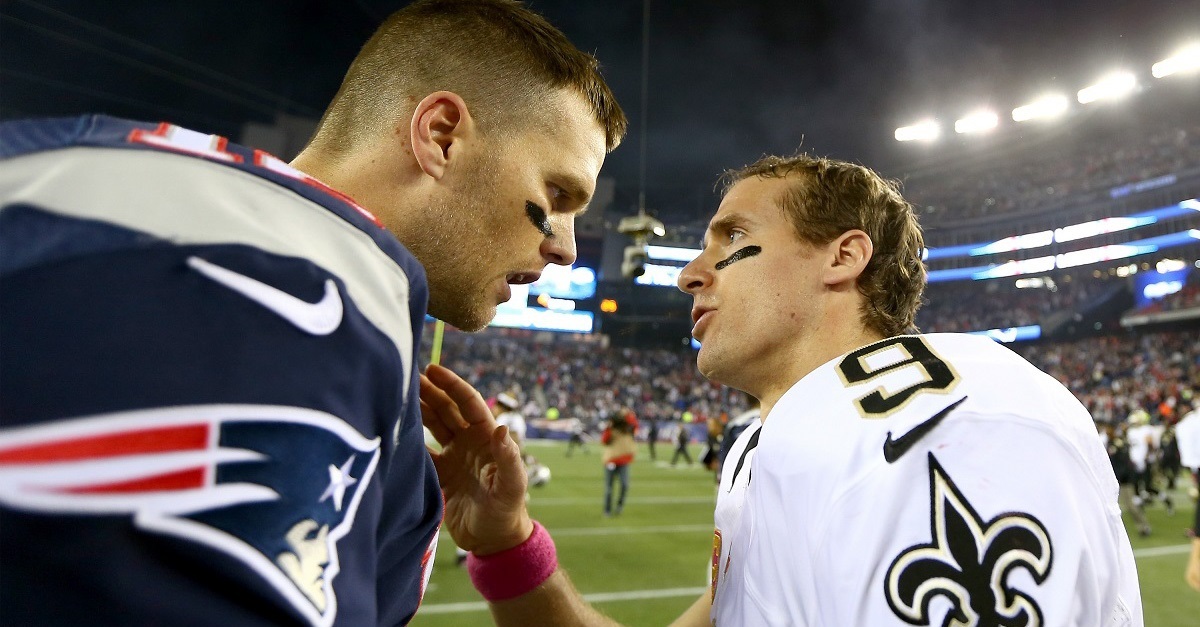 Elsa/Getty Images
FOXBORO, MA - OCTOBER 13: Tom Brady #12 of the New England Patriots and Drew Brees #9 of the New Orleans Saints talk after the game at Gillette Stadium on October 13, 2013 in Foxboro, Massachusetts.The New England Patriots defeated the New Orleans Saints 30-27. (Photo by Elsa/Getty Images)
Although many had already assumed New England Patriots quarterback Tom Brady was the NFL's Most Valuable Player this season, a recent photo posted on Twitter may have officially confirmed Brady as the MVP.
The picture shows a person likely affiliated with the NFL or the Patriots holding a document with the words "[B]rady Acceptance Speech" at the top of the letter:
While it may not come across as news that Brady will be this year's MVP, the NFL likely would have wanted the suspense to last until the awards are officially announced Saturday night at the annual NFL Honors event.
In any case, your 2017 NFL MVP will (likely) be Tom Brady.