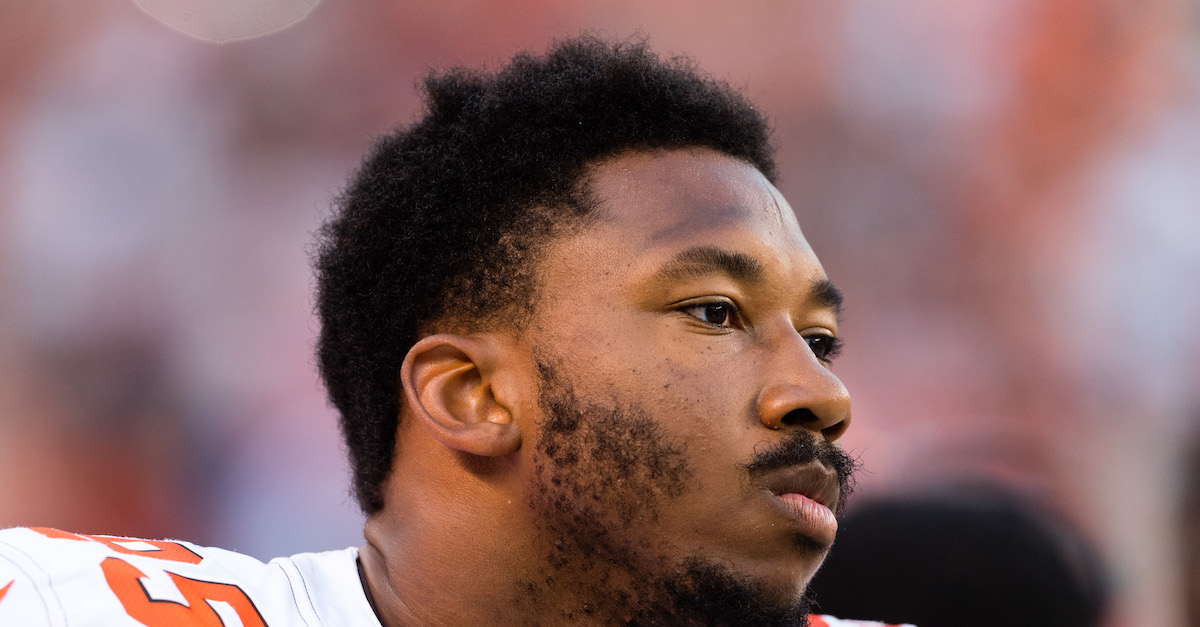 Jason Miller/Getty Images
CLEVELAND, OH - AUGUST 10: Defensive end Myles Garrett #95 of the Cleveland Browns prior to a preseason game against the New Orleans Saints at FirstEnergy Stadium on August 10, 2017 in Cleveland, Ohio. (Photo by Jason Miller/Getty Images)
The Cleveland Browns will be without No. 1 overall pick Myles Garrett as they start the season Sunday against the Pittsburgh Steelers.
Garrett injured his right ankle during practice on Wednesday.
Related: Cleveland Browns will pay Brock Osweiler $15.2 million to play for another team this season
According to Cleveland.com, Garrett could miss four or more weeks with the injury. Garrett sprained his left foot earlier in camp, and that injury sidelined him for a few weeks.
Last season at Texas A&M, Garrett sprained his left ankle that bothered him throughout the season.
It's a difficult loss for the Browns, who needed Garrett as the prepared to take on Ben Roethlisberger and the Steelers' offense.
(h/t Cleveland.com)