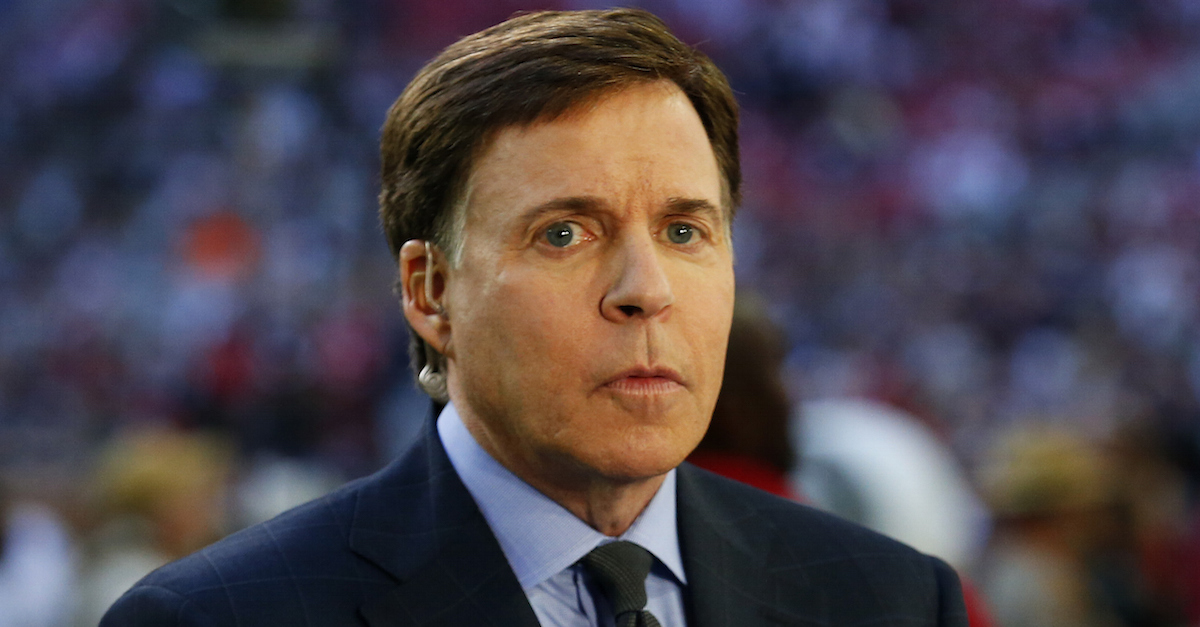 Tom Pennington/Getty Images
GLENDALE, AZ - FEBRUARY 01: Bob Costas is seen on the field prior to Super Bowl XLVIII at University of Phoenix Stadium on February 1, 2015 in Glendale, Arizona. (Photo by Tom Pennington/Getty Images)
Football has been under fire for quite some time and, while some of that heat is coming as a result of national anthem-related protests, another side centers CTE and player safety. While both sides of the aisle are firmly dug in, NBC sportscaster Bob Costas weighed in this week and, given his extensive ties to the NFL as a long-time host of pregame coverage for the network, his comments were quite noteworthy. (h/t USA Today)
?The cracks in the foundation are there. The day-to-day issues, as serious as they may be, they may come and go. But you cannot change the nature of the game. I certainly would not let, if I had an athletically gifted 12- or 13-year-old son, I would not let him play football.?
Not only did Costas indicate that he would not let his son play football, the legendary broadcaster went on to describe football as a "game destroys people?s brains." This came through the prism of a panel at the University of Maryland but, no matter the context, a prominent figure like Costas sharing this kind of thought process is very bad for the league and helpful for those who oppose it.
Bob Costas stating this kind of thing, as well as the "common-sense conclusion" that children shouldn't play the sport until adulthood, will make waves and, frankly, the comments should.