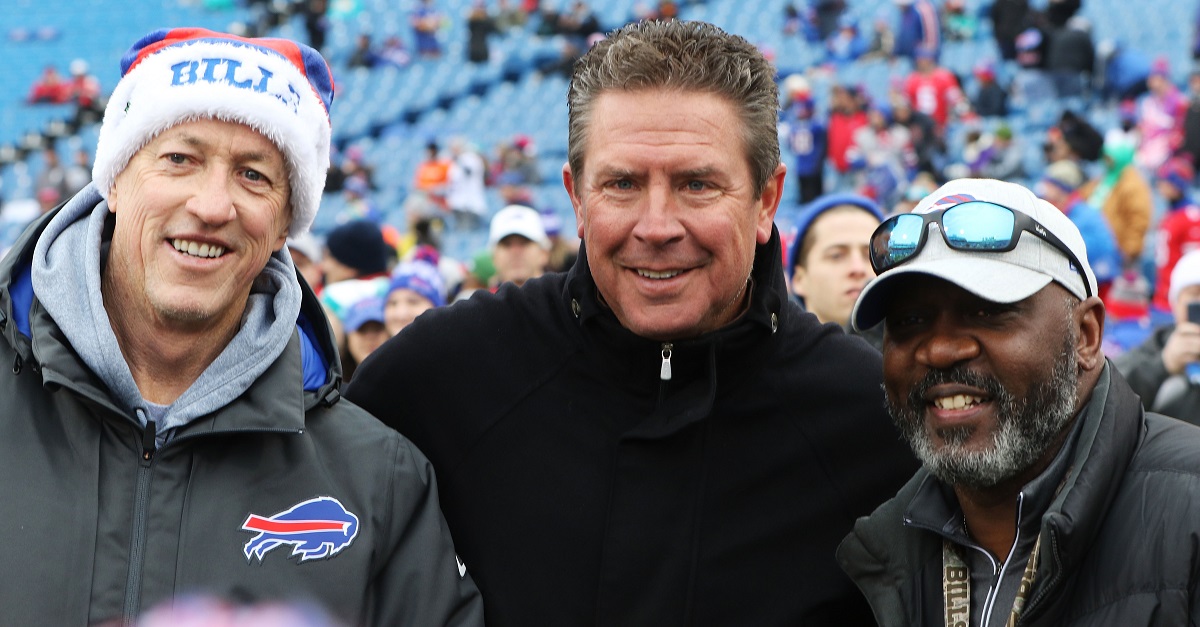 Michael Adamucci/Getty Images
ORCHARD PARK, NY - DECEMBER 24: Hall of Famers Jim Kelly, Dan Mario and Thurman Thomas pose for a photo on the sidelines before the game between the Buffalo Bills and the Miami Dolphins at New Era Stadium on December 24, 2016 in Orchard Park, New York. (Photo by Michael Adamucci/Getty Images)
Chad Kelly has not had a great year considering what was supposed to happen and how he was going to lead the Rebels to some more wins and accumulate a ton of passing yards and touchdowns. He was injured in the middle of the season and he suffered yet another setback his pro day that caused him to cut the session short.
RELATED: Chad Kelly suffers setback at pro day
It seems that the bad news keeps coming as Tom Pelissero of USA Today is reporting that Kelly has undergone surgery on his wrist. The surgery on Monday took place at the clinic of Dr. James Andrews for an acute rupture of a ligament between two bones in his throwing wrist, his agent, Duray Oubre, told USA TODAY Sports. Oubre also said that Kelly will not be able to throw for three months and the hope is that he will be ready for training camp.
Kelly is anticipated to make a full recovery, but now teams won't get another look at him before the Draft, which will almost certainly hurt him. It doesn't help that he tore his ACL and lateral meniscus in November, which will certainly scare some teams on the injury front.