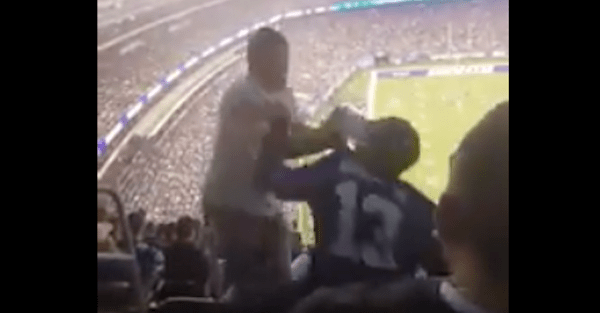 YouTube screenshot
The New York Giants dropped to 0-2 Monday night in another demoralizing loss, and the only thing worse may have been what happened in the stands.
Apparently some guy in a Giants jersey puked on another fan, then brawled with another fan.
As you can see in the video above, the guy in the Odell Beckham Jr. is apparently offended by something shirt guys says and stands up to throw a punch. Shirt guy pushes him backwards over the seats and they eventually go tumbling over a few rows of seats.
Security eventually stepped in and stopped things, but this one got ugly in a hurry.
The Giants will have an opportunity to jump into the win column on Sunday against the Philadelphia Eagles.