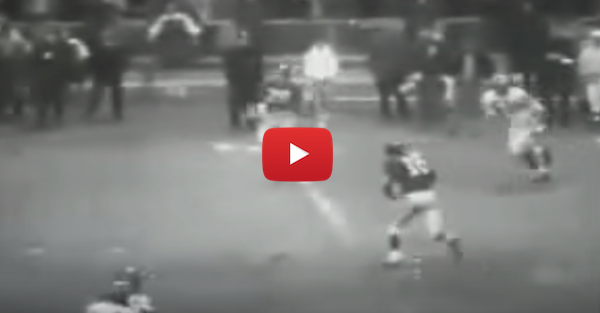 Back in 1960, way before there were any precautions on concussions and serious head injuries, Frank Gifford caught a pass over the middle and was leveled by Philadelphia Eagles linebacker Chuck Bednarik.
Gifford lay motionless before being carted off the field, and he later retired due to the concussion. After missing the 1961 season, Gifford would eventually return to finish a stout career.
He won one NFL championship, appeared in five of them and made eight Pro Bowls.
He was also involved in one of the most infamous moments in Monday Night Football history, the night John Lennon died.
Gifford passed away Sunday at the age of 84.