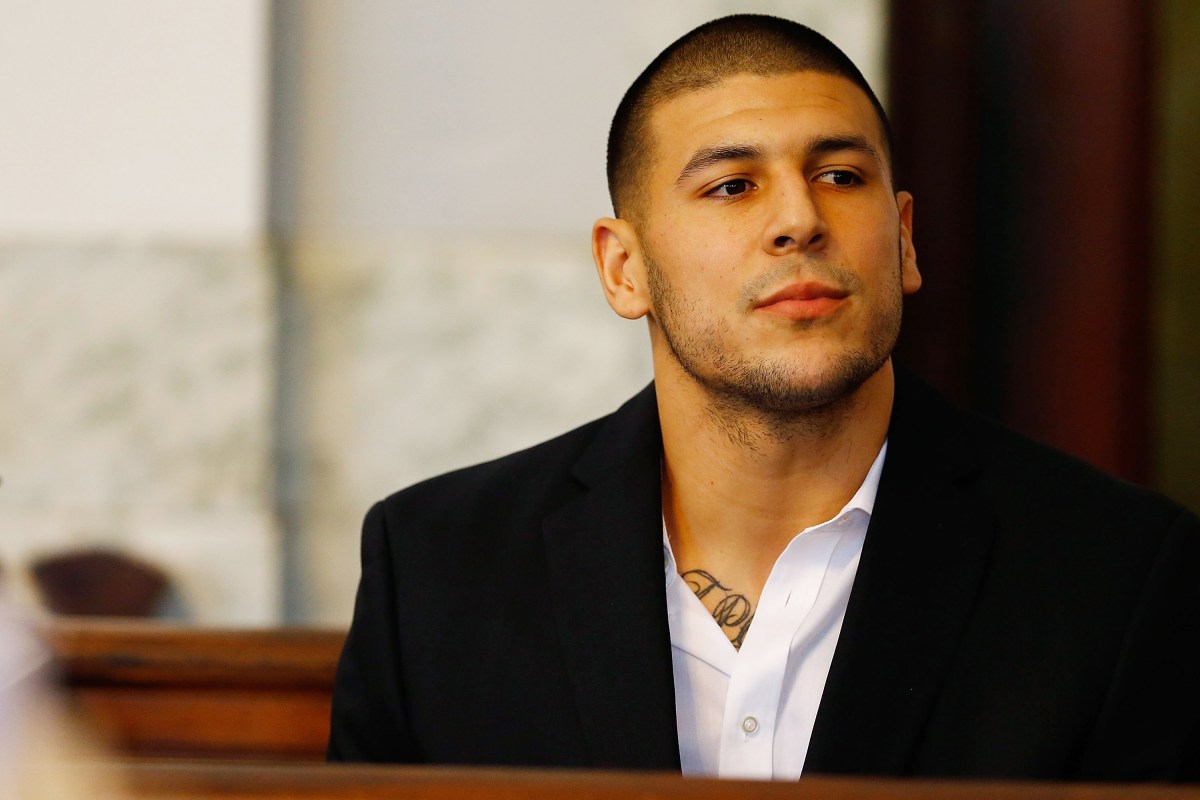 Jared Wickerham/Getty Images
NORTH ATTLEBORO, MA - AUGUST 22: Aaron Hernandez sits in the courtroom of the Attleboro District Court during his hearing on August 22, 2013 in North Attleboro, Massachusetts. Former New England Patriot Aaron Hernandez has been indicted on a first-degree murder charge for the death of Odin Lloyd. (Photo by Jared Wickerham/Getty Images)
Former New England Patriot and Florida Gator Aaron Hernandez was found dead in his prison cell Wednesday morning with more information being released all the time. Hernandez's death was officially ruled a suicide as the autopsy came back with conclusive results that he did commit suicide.
One newspaper reporting on the Hernandez news had a really unfortunate error in their headline about Hernandez's death by mixing up Aaron Hernandez with former New York Met Keith Hernandez.
As Sports Illustrated's Mike Harris points out, this could have been avoided with a little proofreading.
This mixup appeared in the Brandon Sun, a newspaper in Manitoba, Canada.