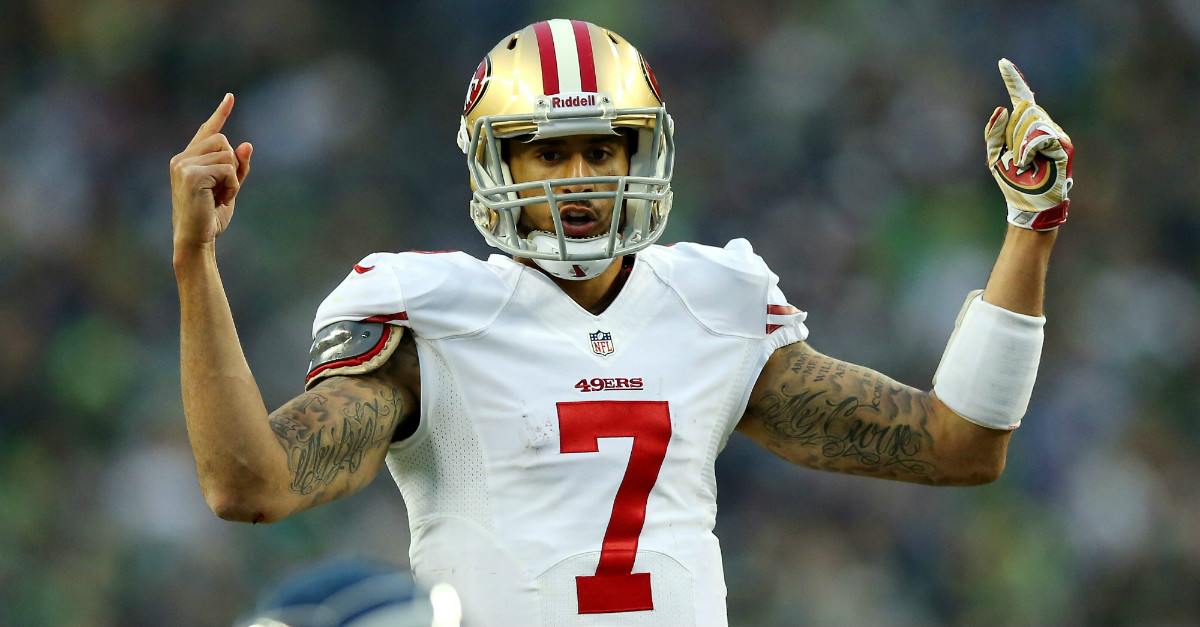 The San Francisco 49ers hired former Philadelphia Eagle head coach Chip Kelly on Jan. 14, and the possibilities are already buzzing about what he'll do with his new digs. Kelly, known for his offense and how he successfully utilizes dual-threat quarterbacks, has an intriguing prospect at quarterback with Colin Kaepernick on his new roster. As early as last week, NFL defensive coordinators are already losing sleep over the quarterback running Kelly's system. One anonymous rival defensive coordinator told the NFL's Albert Breer that Kap will be 'a nightmare' in the new offense.
"I think [Kaepernick] is a good enough passer, but obviously what'll be a nightmare is his ability to run," on defensive coordinator said. "That offense is straight 'Freddy Krueger' when you have a quarterback that can pull the ball and run at any given time."
Kaepernick is expected to be a much better fit to the offense — many around the league are under the impression that a big reason Kelly's offense wasn't very productive during the 2014 and 2015 seasons was due to Eagles QB Sam Bradford's inability to execute some of the more crucial aspects of the zone read.
"The fact that Kap can make guys miss and get in the open field, they didn't have that last year at all in Philly," another defensive coordinator said. "We treated [Sam] Bradford like he was under center. There was zero threat of him running the ball. We told our guys, 'Don't treat him like he's in the shotgun, he's never gonna pull the ball.'"
Kaepernick finished the 2015-16 season totaling 1,615 yards in the air with only six touchdowns.