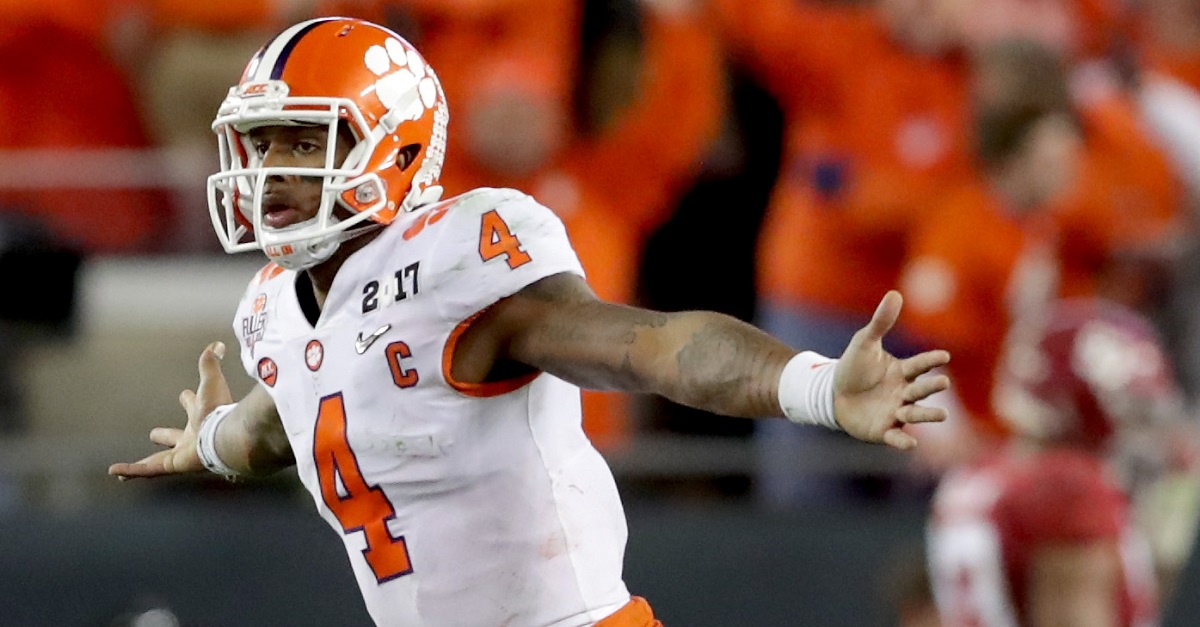 Streeter Lecka/Getty Images
Photo by Streeter Lecka/Getty Images
With only a couple more months until the NFL Draft, there will be plenty of mock drafts out there and some have come out already. Just about all of them have Myles Garrett going No. 1 overall to the Cleveland Browns while there is a huge discrepancy about who will go second to the San Francisco 49ers.
RELATED: One mock draft has the Browns going for a mega reach at QB
Some people believe they will take a new quarterback to go with completely new management while others think they will take the best available player, which is not a QB according to most analysts grading players in this draft. In fact, all of the quarterbacks in this draft are generally thought to be second rounders or later.
That group of players is led by National Championship-winning Deshaun Watson, but apparently he's not the favorite to go off the board first. One AFC executive told The Monday Morning Quarterback that another ACC QB should go first.
?I?ll be shocked if Trubisky?s not the first one off the board,? said the AFC executive. A scout for another AFC team added, ?You?re gonna see the ascension of the Carolina quarterback. He?s the guy, a top-two or -three pick. He?s the guy. A lot of teams like him up there.?
Some things that scare people off though is that he has only started one full year and couldn't beat out Marquise Williams who is currently not in the league. Trubisky threw 30 touchdowns and only 6 interceptions in 2016. He completed 68.2 percent of his passes and threw for 3,748 yards, averaging 8.4 yards per attempt.
[h/t The Spun]