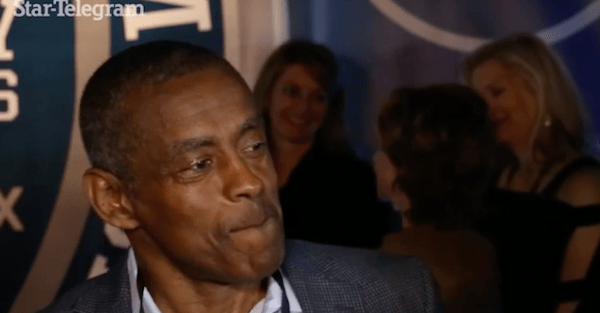 Star-Telegram/Screenshot
NFL Hall of Famer Tony Dorsett was diagnosed with CTE, a degenerative condition to the brain caused by repeated trauma, in 2013, per ESPN.
While speaking at the 25th anniversary of the Dallas Cowboys' celebration of their 1992 Super Bowl victory, Dorsett updated his battle with CTE, via the Star-Telegram.
Dorsett noted there are good days and bad days, but sometimes more bad than good. The 62-year-old former NFLer also said he's "trying to maintain."
"I signed up for this when, I guess, I started playing football so many years ago," Dorsett told 1310 The Ticket in Dallas, via ESPN. "But, obviously, not knowing that the end was going to be like this. But I love the game. The game was good to me. It's just unfortunate that I'm going through what I'm going through.

"I'm in the fight, man. I'm not just laying around letting this overtake me. I'm fighting. I'm in the battle. I'm hoping we can reverse this thing somehow."
Dorsett already reportedly struggles with his memory and has trouble controlling his emotions, leading to occasional outbursts.
The winner of the 1976 Heisman trophy, Dorsett was taken in the 1977 NFL Draft at No. 2 overall.
He would go on to win one Super Bowl and the Rookie of the Year award as an eventual four-time Pro Bowler.