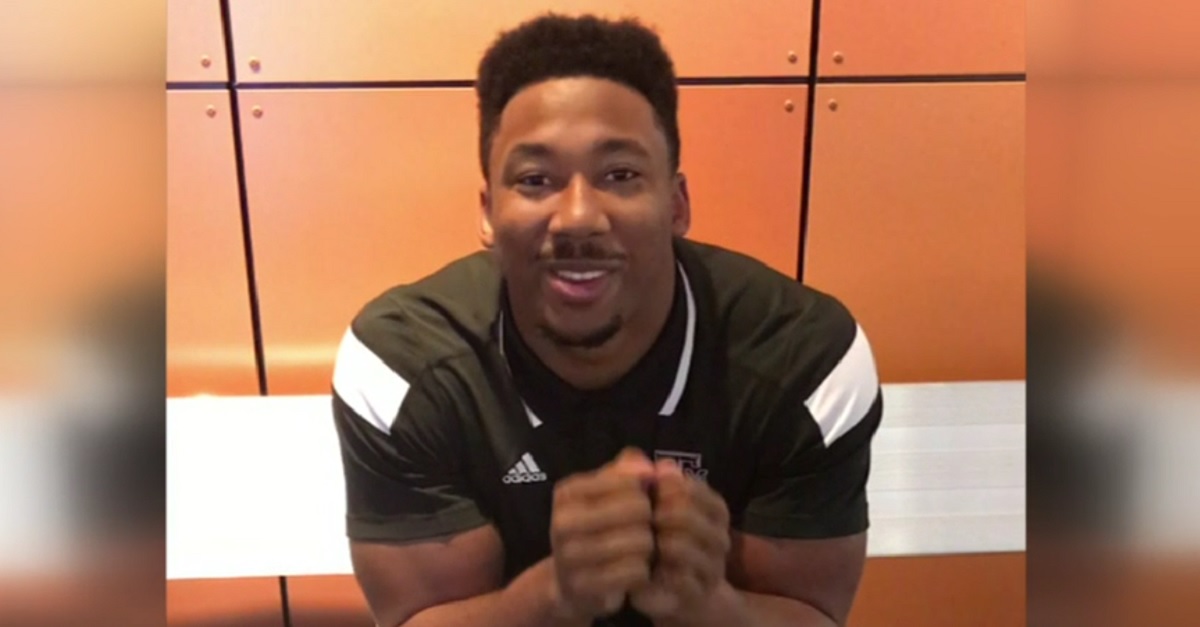 ESPN.com
Looks like Texas A&M defensive end Myles Garrett is making now qualms about where he wants to play in the NFL.
On Friday, ESPN shared video of Garrett pleading with the Dallas Cowboys to trade up and take him, even recommending a deal for the Cowboys and the current holders of the No. 1 overall pick, the Cleveland Browns.
"Take Tony Romo and take a couple of picks… and give them to Cleveland "
Oh boy!
This isn't the first time a top pick has expressed a desire to go to a certain team — cough cough, Eli Manning — and it certainly won't be the last. And honestly, with how good the Cowboys were in 2016, can you blame Garrett for wanting to stay local and play for a contender?
Looks like we will have to wait and see if either Cleveland or Dallas even tries to make his wish come true.