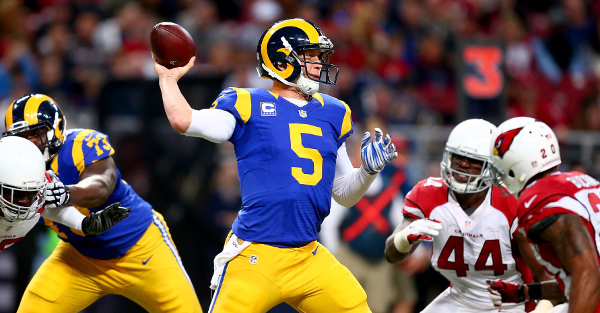 RELATED: NFL analyst John Clayton?s predictions for the Cowboys has an absolute shocker
---
Remember when Nick Foles was the man? Now it appears he's just a man and the St. Louis Los Angeles Rams are bringing him in for training camp, though it's not because they really need him.
According to Vincent Bonsignore, the Rams plan to have Foles participate in training camp and wait to see what happens around the league with quarterback vacancies and trades.
Foles was traded for Sam Bradford–after having a Pro Bowl season with the Philadelphia Eagles–and failed to produce anything close to what was expected when the Rams made the trade. Last year, Foles, 27, threw for just 2,052 yards, seven touchdowns, 10 interceptions while completing just 56.4 percent of his passes.
[h/t NFL Trade Rumors]