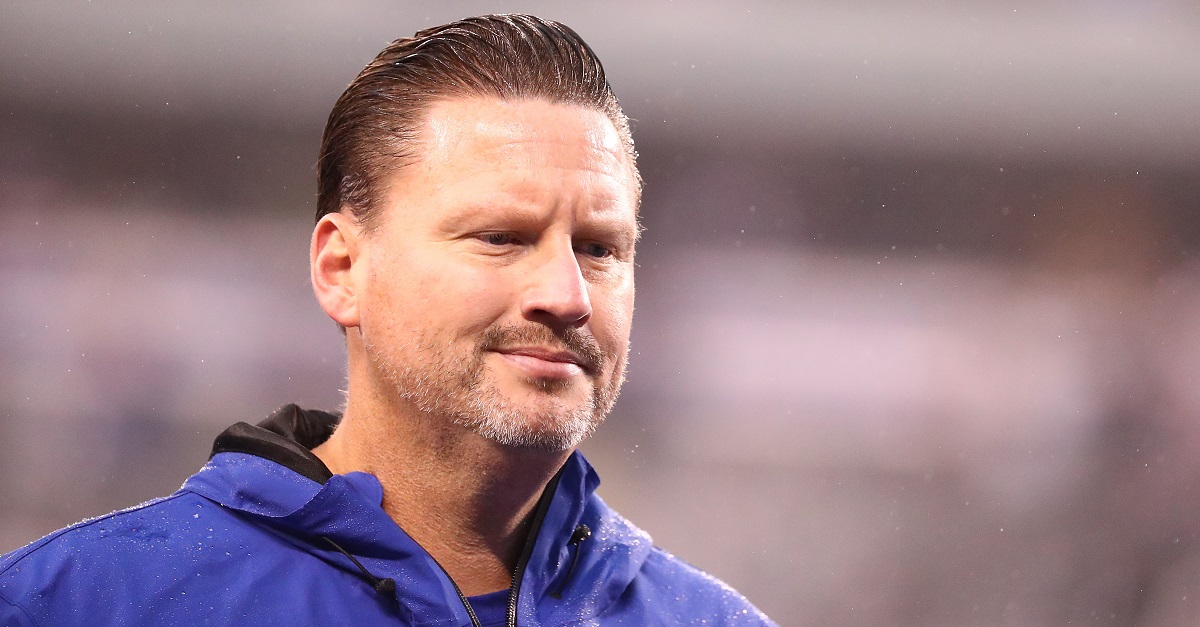 Al Bello/Getty Images
EAST RUTHERFORD, NJ - NOVEMBER 05: head coach Ben McAdoo of the New York Giants looks on after a 51-17 loss against the Los Angeles Rams after their game at MetLife Stadium on November 5, 2017 in East Rutherford, New Jersey. (Photo by Al Bello/Getty Images)
The New York Giants have had a miserable season. It's been soo bad that Eli Manning is no longer the starting quarterback, and he may not start another game for his long-time team this season.
In fact, Manning likely won't be a Giant for much longer.
So yeah, that tells you a bit about how miserable this 2-9 season has been for New York, and there are still five games left for things to get worse.
That's bad news for head coach Ben McAdoo, who, like his quarterback, may also find himself in a different destination next season. McAdoo has only been the head coach in New York since the 2016 season — a campaign that saw him go 11-5 — but he's apparently already on the hot seat with co-owner John Mara.
Recently speaking with reporters, Mara could not guarantee that his head coach's job was safe. Here's what he had to say, as passed on by NFL.com:
When asked by reporters Wednesday if McAdoo's job is safe for the remainder of the season, Mara replied, "there's no guarantees in life." He added that the Giants "obviously have some decisions to make this offseason."

Pressed further on McAdoo's performance this season, Mara said, "We're 2-9. We're 2-9, OK? I'm embarrassed about that. Nobody's doing a good job.
Those are the words of a very frustrated owner and he has every right to be. The Giants were a playoff team last season, but things have quickly fallen apart in New York.
Questions about whether or not McAdoo can get it done are warranted, and with the future of the organization extremely up in the air now that the starting quarterback situation is extremely up in the air, this offseason could be an ideal time for ownership to cut ties and completely re-start the trajectory of the team.
New quarterback – new coach seems to be a time-honored strategy in the history of franchise reboots, and it sounds like McAdoo is running the risk of falling victim to that mindset.