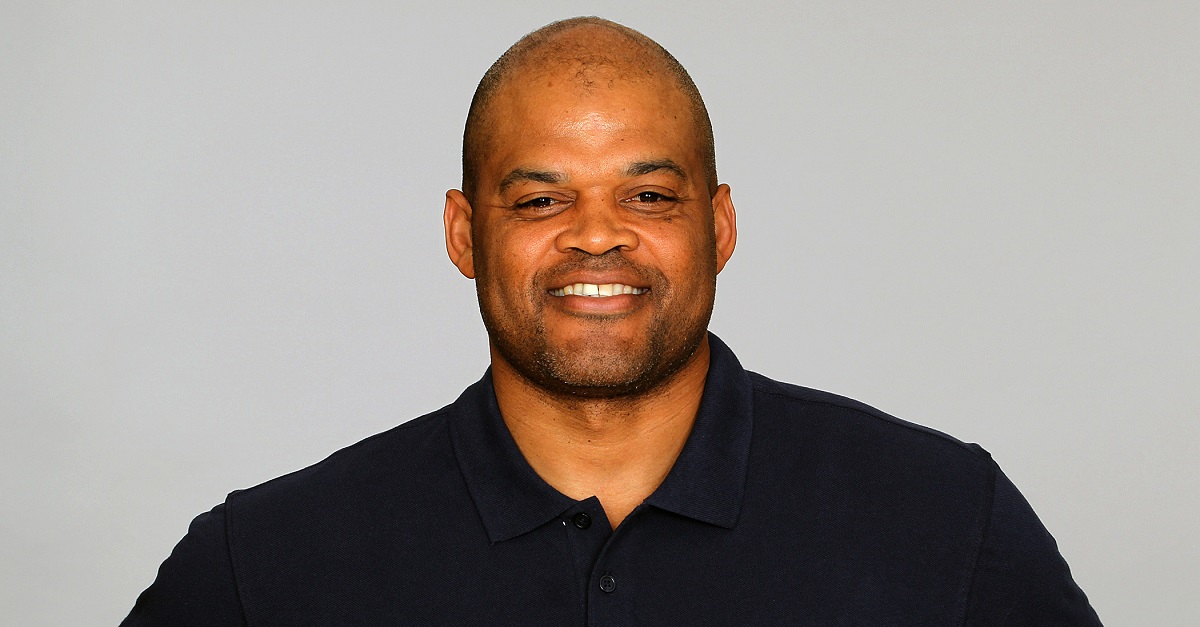 NFL via Getty Images
RENTON, WA- CIRCA 2011: In this handout image provided by the NFL, Ken Norton, Jr. of the Seattle Seahawks poses for his NFL headshot circa 2011 in Renton, Washington. (Photo by NFL via Getty Images)
The Oakland Raiders were supposed to seriously compete for a Super Bowl berth this year, but they have grossly under performed and are sitting 4-6, just one game ahead of the lowly Denver Broncos in the AFC West. However, it's not so much the offense that has let them down, but the defense and for that the team has decided to move on from defensive coordinator Ken Norton Jr.
And it appears that the team has already found a replacement:
The Raiders were -43 in point differential and are in the bottom third of the league in scoring defense, allowing 24.7 points per game.
Norton played linebacker at UCLA and was named an All-American in 1987. He went on to play for the Dallas Cowboys and San Francisco 49ers, enjoying a career that spanned from 1988 to 2000. He would join Pete Carroll at USC in 2004 and coached there until 2009. The next year he rejoined Carroll in Seattle as the linebackers coach. 2015 was when he got the call up from the Raiders to become their defensive coordinator.