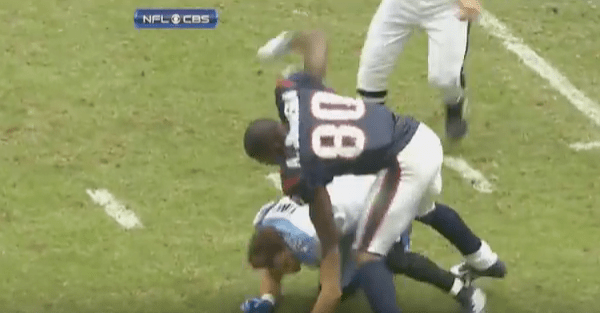 YouTube screenshot
https://www.youtube.com/watch?v=Hc1vVnOPt8A
Before years of injuries and Andre Johnson's shift around the AFC South, he was one of the more dominant receivers in the NFL and showed defensive backs across the league not to push him.
Cortland Finnegan didn't get the memo and as one of the more physical defensive backs in the league, pushed Johnson over the edge. That resulted in Johnson throwing hands and putting Finnegan on his stomach with some heavy-handed blows.
Johnson, a former seven-time Pro Bowler and the No. 3 overall pick in the 2003 NFL Draft, had over 1,400 yards and 1,062 receptions over his career.