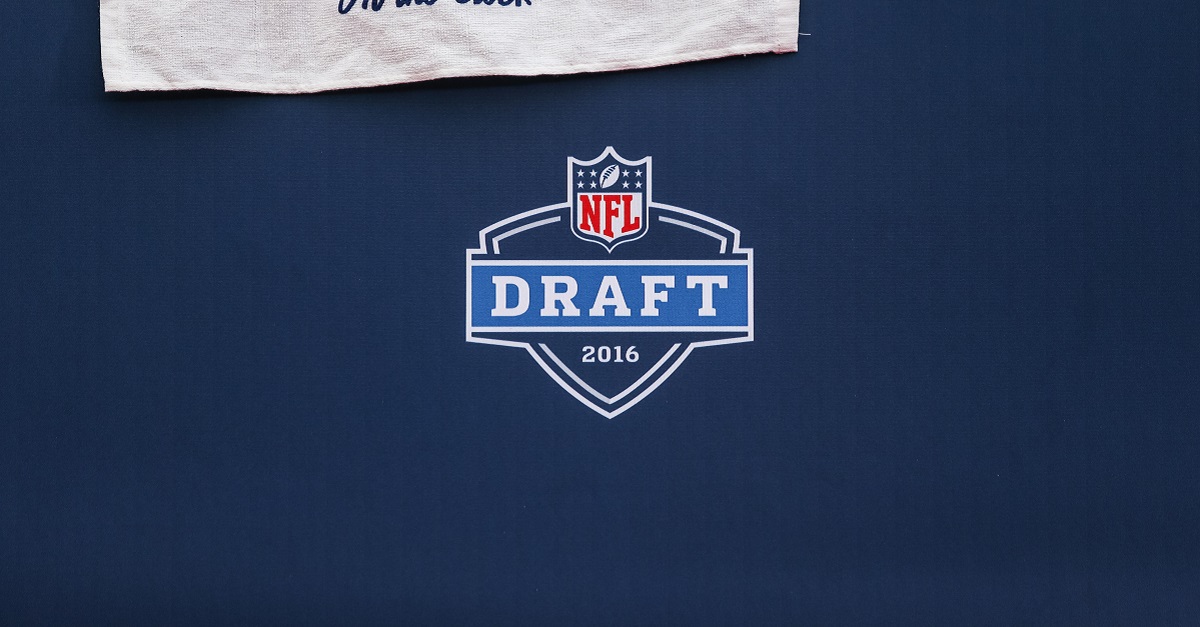 Kena Krutsinger/Getty Images
CHICAGO, IL - APRIL 28: A detail from the red carpet prior to the start of the 2016 NFL Draft on April 28, 2016 in Chicago, Illinois. (Photo by Kena Krutsinger/Getty Images)
The Cleveland Browns have cycled through a carousel of quarterbacks this century, and they'll likely target another one in the upcoming NFL Draft. While Browns aren't typically known as a desired location for most players, North Carolina QB Mitch Trubisky has made it known he wants to play for the Browns.
Related: One mock draft has the Browns going for a mega reach at QB 
A recent profile on Trubisky from Bleacher Report details how he grew up 30 minutes outside of Cleveland in Mentor, Ohio, and he has always been a Browns fan. He and his high school teammate, Brandon Short, would fight over who would play with the Browns when the two would play Madden.
"You'd want to be the Browns," Short said. "Whoever else got the crappy end of the stick because they weren't the Browns."
While the profile didn't include any quotes directly from Trubisky, it displayed how the QB has always maintained his roots in Ohio, and he remained a Browns fan even through the franchise's worst years—including last season's 1-15 record.
"You can see every Sunday, no matter what the record, most true Cleveland sports fans are turning on the TV and believing that they are going to win," Short said. "None of us pick against the Browns, and I bet Mitch never did."
The Browns have the No. 1 and No. 12 picks in the first round of the draft, and Trubisky has been projected as a first rounder by several mock drafts.
"People keep talking about the pressure of coming to Cleveland," Short said. "I understand being the hometown boy, but I think that Mitch doesn't look at it as pressure. Even if you reach tough times, I think he's the kind of guy that would pull through and you would want leading your team."
Trubisky threw for 3,748 yards, 30 touchdowns and completed 68 percent of his passes in 2016 for North Carolina.
(h/t Bleacher Report)