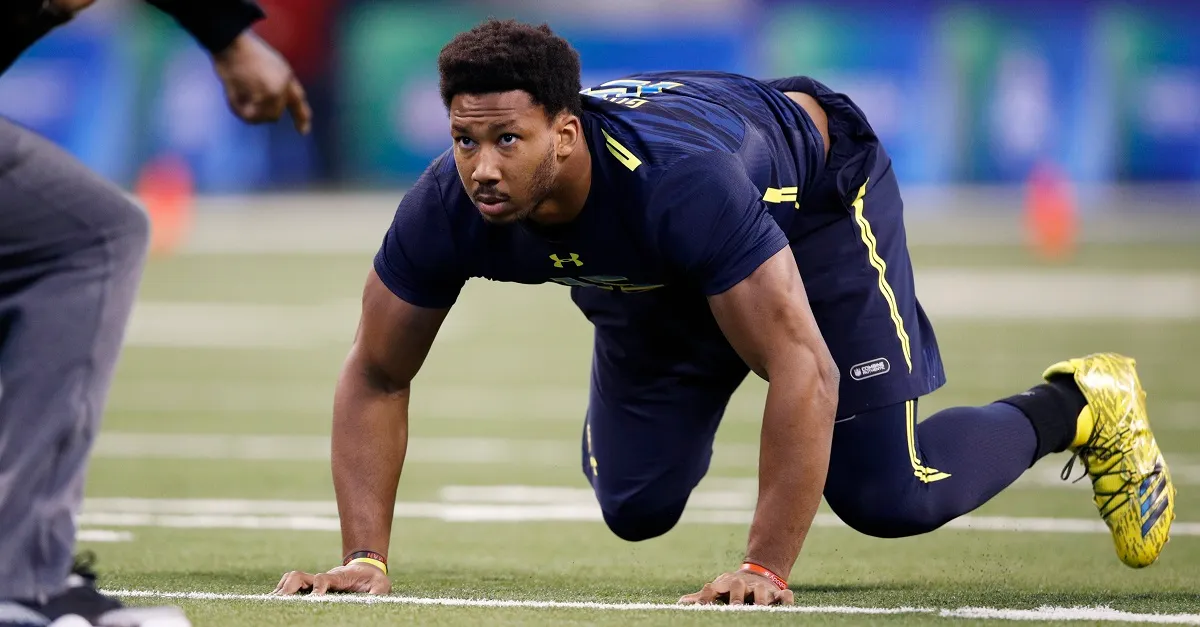 Joe Robbins/Getty Images
INDIANAPOLIS, IN - MARCH 05: Defensive lineman Myles Garrett of Texas A&M participates in a drill during day five of the NFL Combine at Lucas Oil Stadium on March 5, 2017 in Indianapolis, Indiana. (Photo by Joe Robbins/Getty Images)
Denver Broncos' star edge rusher Von Miller has high praise for potential No. 1 pick Myles Garrett. Miller was asked about who he personally thought should be the No. 1 pick in the draft, and he didn't dance around the question — it should be the Texas A&M star edge rusher Garrett.
Via SB Nation:
"He should be the No. 1 pick, he is going to be the No. 1 pick," Miller said to reporters.
His answer is interesting because not only does he think that Garrett should go No. 1 overall, but that he also thinks he will. To this point, it hasn't been clear as to what direction the Cleveland Browns are going to go with the first pick.
When talking about Garrett on another occasion, Miller had this to say:
"Miller said on Tuesday that he had spent time with Garrett at the Texas A&M spring game. Based on what he told reporters, he was impressed with Garrett."

"I haven't came across somebody that young with that type of mentality," Miller said. "He studied architecture and paleontology and all of these dope studies."
Miller is one of the best in the NFL, so it's definitely a good sign for Garrett's NFL future that somebody like Miller would speak up for him.