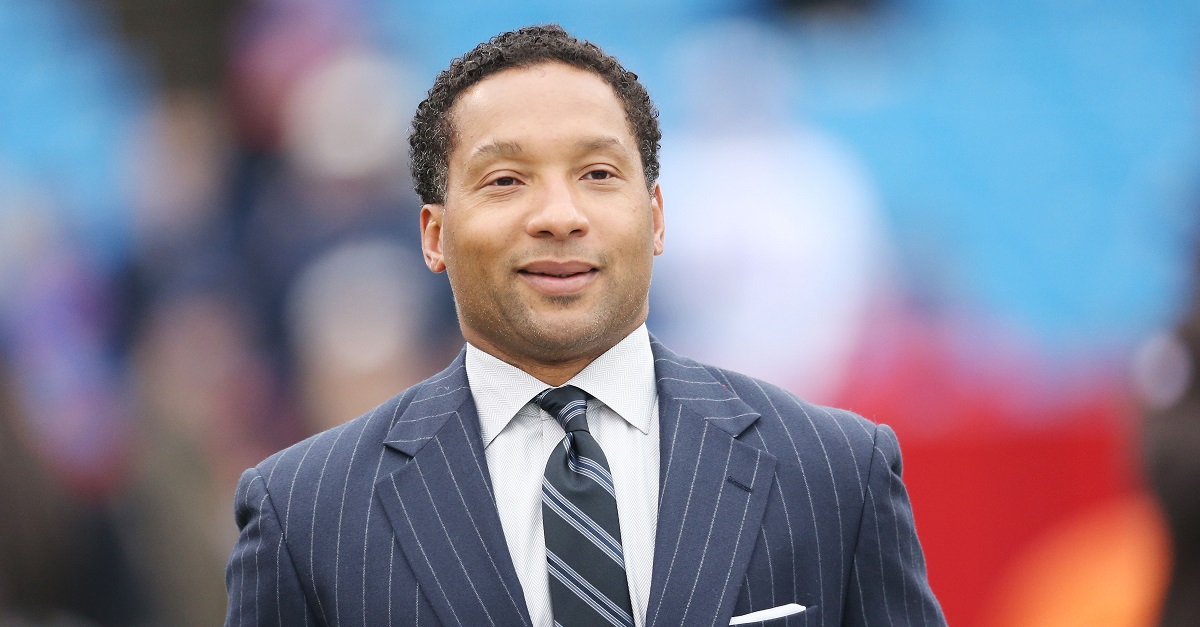 Tom Szczerbowski/Getty Images
ORCHARD PARK, NY - NOVEMBER 30: General Manager Doug Whaley of the Buffalo Bills watches warm ups before the game against the Cleveland Browns at Ralph Wilson Stadium on November 30, 2014 in Orchard Park, New York. (Photo by Tom Szczerbowski/Getty Images)
The Buffalo Bills have become one of the most dysfunctional teams in the NFL as they fired Rex Ryan after only two seasons as the head coach and now they're firing another person with power on the team. Not even a full 24 hours since the NFL Draft ended, the Bills have decided to part ways with their general manager.
RELATED: Long time NFL executive who's overseen a floundering franchise may be on his way out
The move had been hinted at long before the draft though when the Bills gave new head coach Sean McDermott more GM-like responsibilities. The Pegula family, who own the Bills, also own a few other sports teams in the area so he was a popular choice by fans to win the bid for the team. The family won the bid in 2014 and inherited Whaley who had been the GM since 2013, thus only giving him one year to try turn around a team that needed at least two or three years to really compete.
And here's an official statement from the Pegulas:
ESPN's Adam Schefter confirmed some of the dysfunction as well saying that Whaley had basically been pushed out a long time ago: