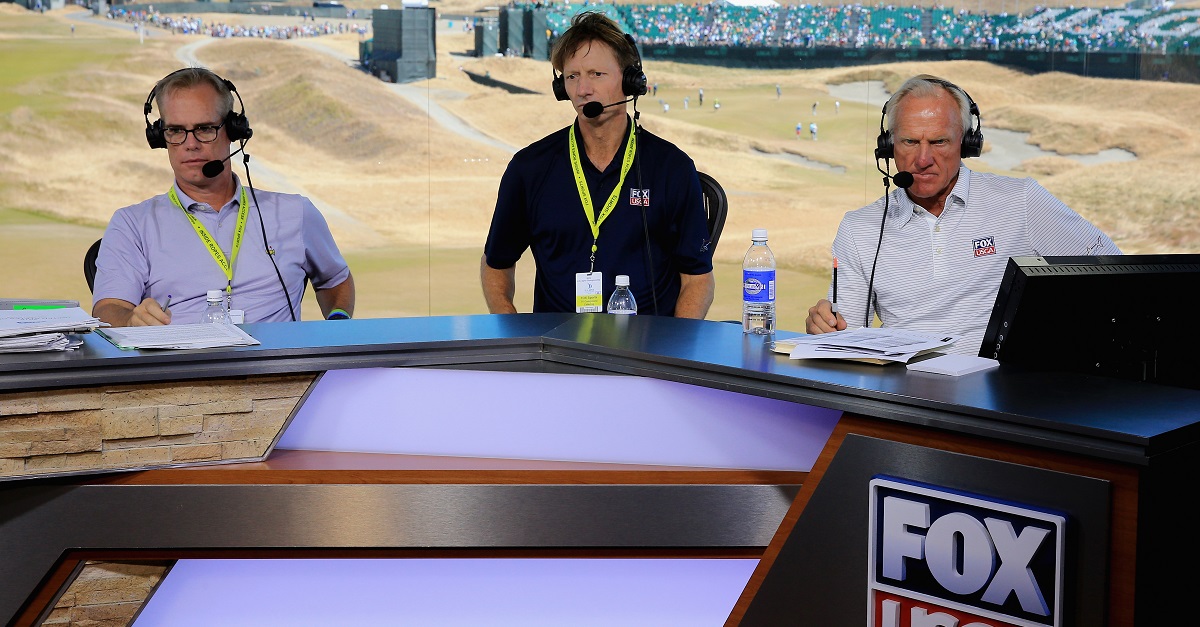 David Cannon/Getty Images
UNIVERSITY PLACE, WA - JUNE 17: (L-R) Joe Buck, Brad Faxon and Greg Norman, Fox Sports TV Analysts, are seen on set during rehearsal prior to the start of the 115th U.S. Open Championship at Chambers Bay on June 17, 2015 in University Place, Washington. (Photo by David Cannon/Getty Images)
Joe Buck, arguably Fox's most notorious voice, had his career nearly ended in 2011 after a peculiar, but terrifying "hair-plug addiction."
As Buck puts it, via Sports Illustrated (H/T Deadspin), an addiction that started at age 24 with his "overwhelming fear" he was losing his hair ended with the announcer suffering from a paralyzed left vocal cord during a hair plug procedure. Buck then lied to everyone (media, friends and his bosses) about how he suffered the scare:
"I was lying," Buck said of the stories about his vocal cord issues. "I think people bend the truth all the time, unfortunately. It was really for self-preservation and ego for me. As I look back, I gave partial truths. Where I lied was when I said the reason why. People would ask, 'Why is your vocal cord paralyzed?' I said it was a virus. I didn't say it was an elective procedure to add hair to the front of my head. It was embarrassing."
Buck said he has not had a hair procedure since 2011, but he would consider doing it again. He also noted "most" at Fox Sports would learn about the real reason behind his paralyzed vocal cord by reading the piece.