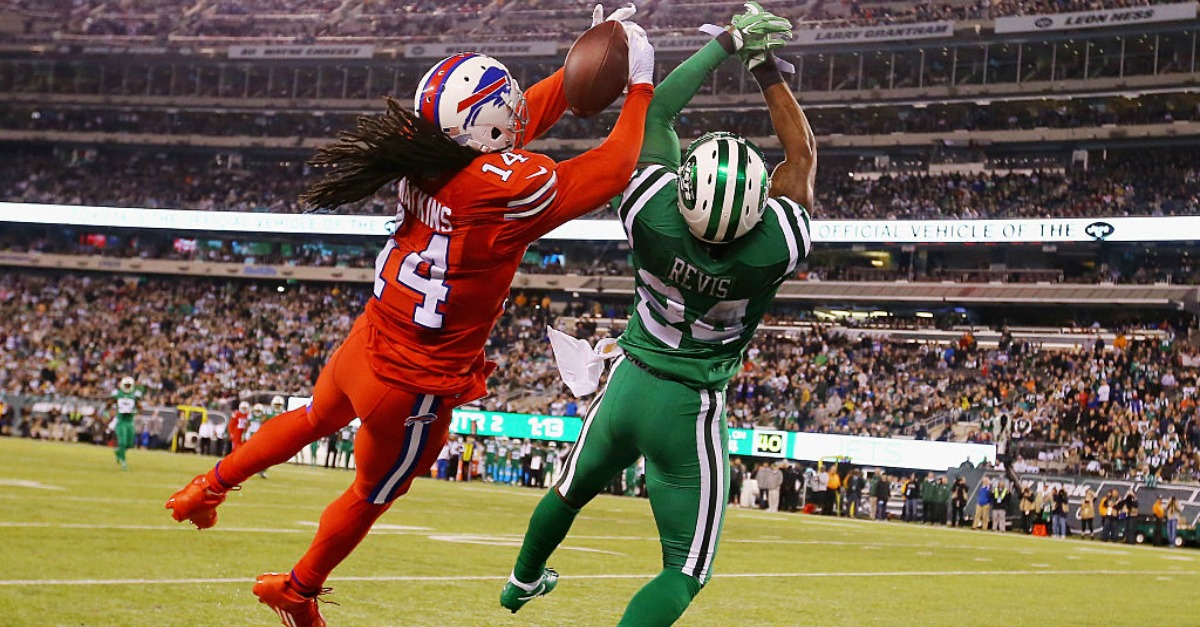 Al Bello Getty Images
during their game at MetLife Stadium on November 12, 2015 in East Rutherford, New Jersey.
Revis Island is now nothing more than a bag of rocks.
The New York Jets parted ways with Darrell Revis, arguably the best cover corner of his generation, on Tuesday. The Jets had an easy choice — pay $13 million to a 31-year-old defender who lost his athleticism overnight, or cut him and take a $6 million cap hit, Add to that a recent arrest following an early morning confrontation on a Pittsburgh street, and this is a classic no brainer.
RELATED: This future Hall of Famer is a shell of himself
Adam Schefter of ESPN, as he so often does, said it best:
Revis thanked the Jets and their fans:
In 2015, Revis signed a 5-year, $70 million contract of which $39 million was guaranteed. For that, the Jets got the typical Revis performance that year, but someone who only resembled the former great in 2016. He was routinely torched by quarterbacks who spent a career avoiding his side of the field but found they could now routinely challenge him, amd with great results. A.J. Green, the Cincinnati Bengals wide receiver, treated Revis like a Pop Warner player in week one, going off for 180 yards catching the ball. From there, it went downhill, with Revis famously telling the New York media, "I'm old," and a confidant saying he'd lost his will to play.
Now, it's likely a future Hall of Fame player is done. Revis Island is no more.