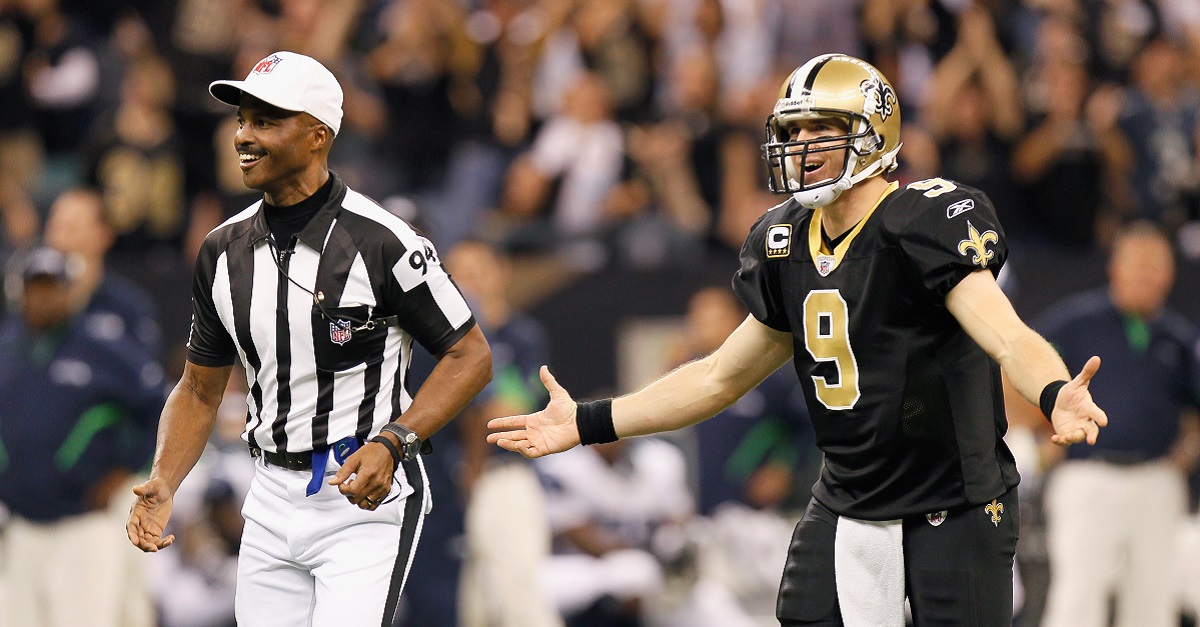 Photo by Kevin C. Cox/Getty Images
The referees always get the hatred of the fans in sports, and it looks like that hatred extends upon their actual career as a referee.
CBS's Mike Carey — who had been the network's special analyst on NFL replay and reviews — will not be returning to the network, according to the New York Daily News. Carey spent 24 years as an NFL ref before taking the job with CBS for the past two seasons.
Carey's tenure at CBS has been marred by close calls on the field. It always seemed like Carey ended up on the opposite side of what was ruled on the field, which is obviously a bad look for an analyst whose specialty is supposed to be the NFL rule book.
RELATED: Few of Mike Carey's call were worse than this evaluation of punt return by Josh Cribbs
That reputation wasn't helped by Carey's on-screen persona, where his charisma and ability to explain calls was far behind NFL on FOX analyst Mike Pereira and ESPN NBA analyst Steve Javie, for comparison. His shy demeanor, combined with the often conflicting opinions compared to the actual refs on the field, led to some awkward television for CBS and the NFL.
Maybe Carey gets back into the NFL, but at least for now, one of the biggest punching bags for NFL fans is no longer on TV.