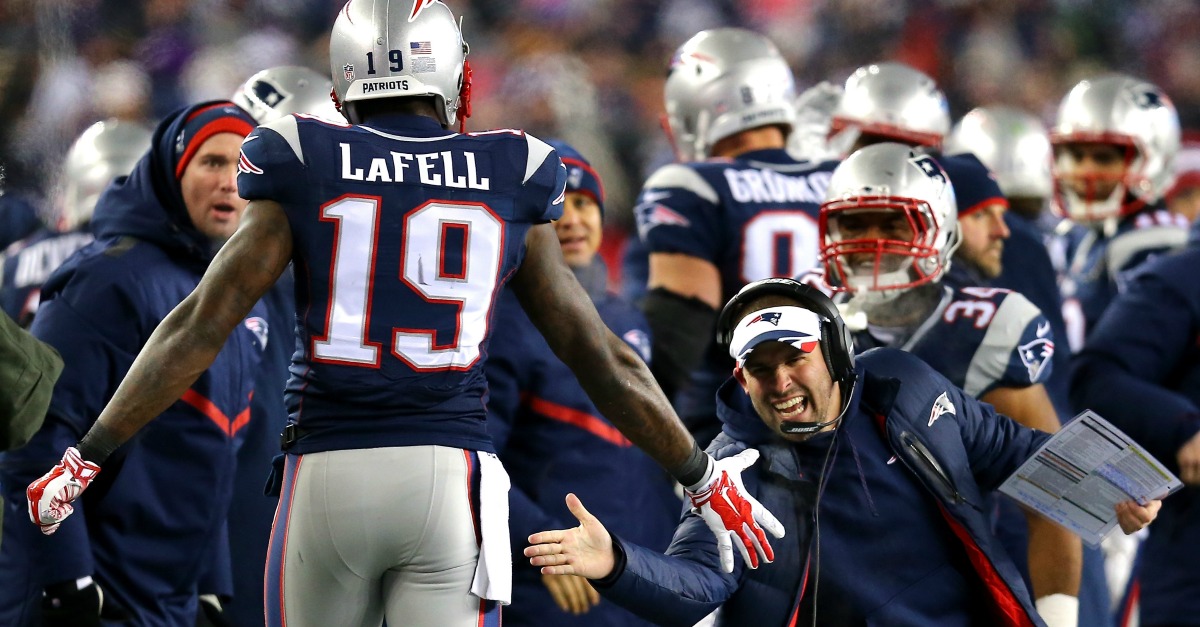 Maddie Meyer Getty Images
during the 2015 AFC Divisional Playoffs game at Gillette Stadium on January 10, 2015 in Foxboro, Massachusetts.
it seems that all the New England Patriots do is win, and that extends to its coaching staff.
Offensive coordinator Josh McDaniel, one of the hottest head coaching candidates in the league, has made a surprising decision:
McDaniel has made no secret of his desire to once again coach an NFL team. He had an unsuccessful two-year run as head coach of the Denver Broncos, going 8-8 in 2009 and 3-9 before he was fired in week 13 of the 2010 season.
But he's bee gold as the Patriots offensive coordinator. It helps that you have Tom Brady at quarterback, but he's been very successful at building an offense around him.
Additionally, it looks like defensive genius Matt Patricia is also staying put. He interviewed for head coaching jobs in Los Angeles and San Diego, but both of those posts have been filled. Patricia is the architect of the lowest-points-against defense in the league.
See? Just winning.