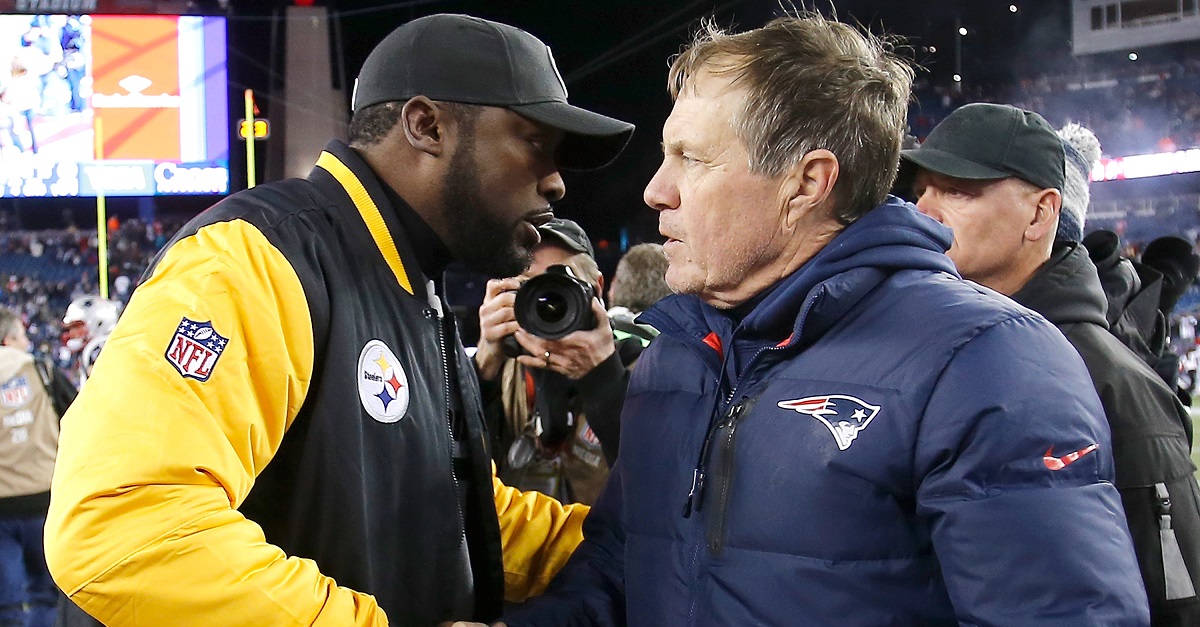 Jim Rogash/Getty Images
FOXBORO, MA - NOVEMBER 3: Bill Belichick of the New England Patriots shakes hands with Mike Tomlin of the Pittsburgh Steelers after their game at Gillette Stadium on November 3, 2013 in Foxboro, Massachusetts. (Photo by Jim Rogash/Getty Images)
New England Patriots head coach Bill Belichick is not exactly known for being soft and cuddly or even being nice at all. His press conferences are short, concise, gruff and for the most part, unfriendly. So when he was interrupted in the middle of watching the NFL Combine, there was likely no one who saw this reaction coming from him. Instead of declining and pushing away the mic, he takes it and actually has a nice conversation with one of his former players in Willie McGinest.
RELATED: Bill Belichick trolled all of his haters after winning yet another Super Bowl
McGinest was a two-time Pro Bowler with the Patriots and was with the team for over a decade. He also won three Super Bowls with the team in 2001, 2003 and 2004. So I suppose it makes sense that the two would have a lot of history and stories to tell together.