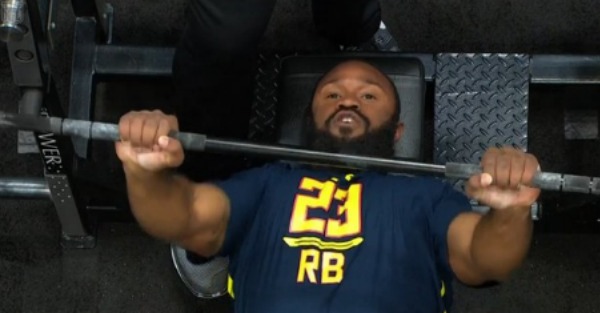 Twitter via NFL.com
Samaje Perine is an absolute beast.
The running back – let me say that again, running back – from the Oklahoma Sooners did an astounding 30 reps at 225 pounds. SB Nation reported that's far more than any other running back, and NFL.com said he had more reps than just about every offensive line prospect. And, according to the NFL Combine Trainer, running backs can generally do 2-25 reps at that eight; he's in tight end and linemen territory.
There's no question this guy is strong.