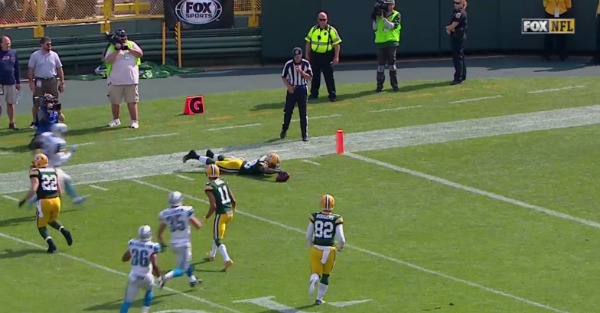 Screenshot
Ty Montgomery just made one of the most heads-up plays we've seen so far this season against the Lions.
Related: Aaron Rodgers can sling it better than anyone, even if he's falling
The Packers kick returner made good use of an NFL rule a lot of people don't even know exists when he made sure his feet were out of bounds while fielding a Detroit kickoff.
The result is a penalty that gives the receiving team the ball at their 40-yard line, so he gained about 38 yards on the play.