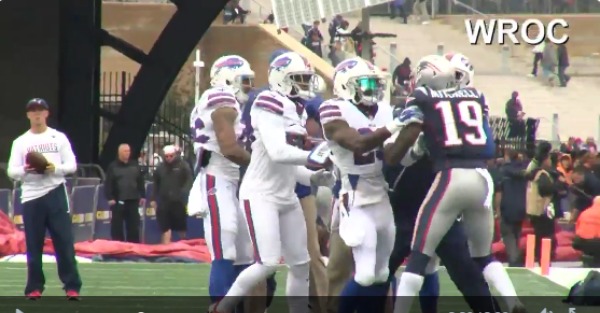 Twitter screen shot
The Bills and Patriots have turned their twice a year meetings into one of the league's most heated rivalries.
And here's an indicator:
A shoving match erupted between New England wide receiver Malcolm Mitchell and Buffalo safety Robert Blanton in pregame warmups when Blanton appeared to walk up to Pats quarterback Jacoby Brissett, who was jogging alongside Michell, and shove him.
Brissett had no reaction, but Mitchell did and the two started trading blows as a horde of Bills players joined the scrum.
Coaches eventually rushed into break it up,
The Pats sure could have used some of that intensity on the field today as they got blanked 16-0 by Buffalo.