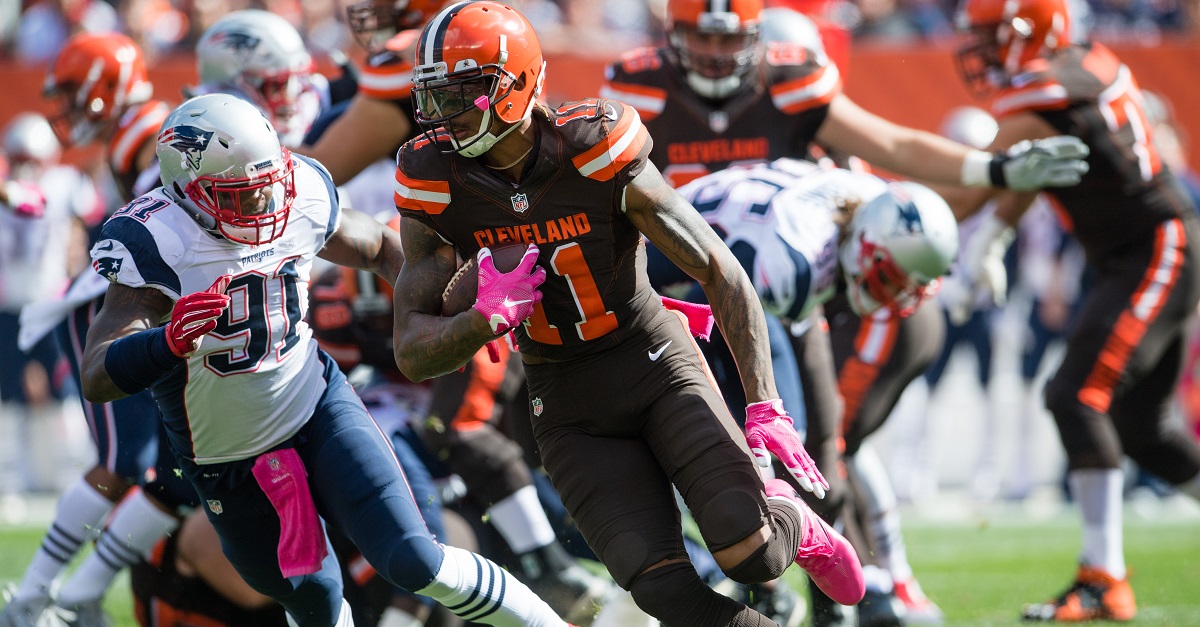 Jason Miller/Getty Images
CLEVELAND, OH - OCTOBER 9: Outside linebacker Jamie Collins #91 of the New England Patriots tries to catch wide receiver Terrelle Pryor #11 of the Cleveland Browns at FirstEnergy Stadium on October 9, 2016 in Cleveland, Ohio. (Photo by Jason Miller/Getty Images)
The New England Patriots were thought to be a serious contender when it came to trading for Cleveland Browns offensive lineman Joe Thomas. However, he isn't what the Pats ended up getting out of a trade with the Browns.
RELATED: The Patriots are reportedly one of a few teams considering making a deal for this former Pro Bowler
Instead, the Patriots gave them a player and got a pick out of it:
And with the Patriots being one of the shrewder teams when it comes to spending money, probably didn't like that Collins was asking for "Von Miller money." That's the way ESPN's Adam Schefter describes it anyway:
This seems to leave a pretty big hole in the Patriots defnese, but someone will surely step up or coach Bill Belichick will turn some scrub into a Pro Bowler with the way his coaching works. Collins had two interceptions, three pass deflections, a forced fumble, a sack and 43 total tackles on the season.