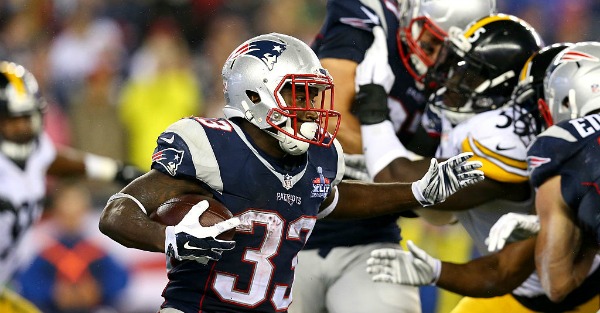 Maddie Meyer/Getty Images
at Gillette Stadium on September 10, 2015 in Foxboro, Massachusetts.
Speedy running back Dion Lewis is expected to return to the Patriots lineup after suffering an ACL tear last season.
And that brings up the issue of what to do with James White, a back with an eerily similar skill set, who actually stepped in for Lewis when went down. But, according to head coach Bill Belichick, White's play may have locked Lewis out of the lineup for the moment.
"I think James White is a good player. What he does is good. Could somebody do it better? I don't know. But it would take quite a bit, I would say, based on where he is and how consistent he's been with what he's done," Belichick told ESPN. "It would take somebody playing pretty good to be better than him."
RELATED: Now that Donald Trump is president, will he follow up on his promise to NFL fans?
White has done exactly what he was in brought in for, offering a nice change of pace for workhorse LaGarrette Blount and becoming an effective receiver out of the backfield. On the season, he's caught 29 passes for 258 yards and 3 touchdowns, and added another 107 yards on the ground.
According to reports, Lewis is likely to become the team's third option at running back.