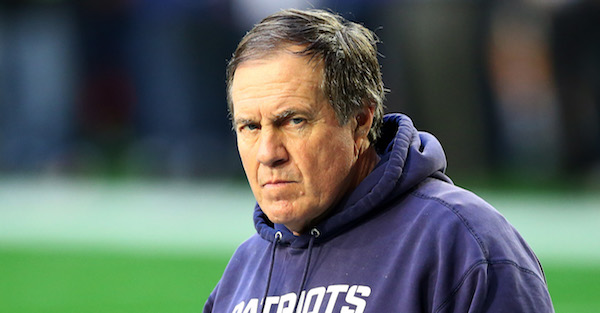 Ronald Martinez/Getty Images
GLENDALE, AZ - FEBRUARY 01: Head coach Bill Belichick of the New England Patriots stands on the field during the pregame warm up prior to playing in Super Bowl XLIX at University of Phoenix Stadium on February 1, 2015 in Glendale, Arizona. (Photo by Ronald Martinez/Getty Images)
New England Patriots cornerback Malcolm Butler was benched prior to the Super Bowl, leading to speculation as to why Bill Belichik would make such a bold move. While that rampant speculation dominating social media over the last few days, the cornerback has responded.
As you can clearly tell, Butler is refuting some weakly sourced reports that claim he was benched for nefarious reasons.
Butler is a former Pro Bowler, two-time Super Bowl champion and has started 16, 16 and 15 games in each of the last three years, respectively. He?s also registered eight interceptions over the last three seasons. This past season, he played 97.8 percent of the defensive snaps in the regular season.
Immediately after the Super Bowl loss, a frustrated Butler pushed back against the Patriots, via ESPN:
?They gave up on me. It is what it is,? Butler said after the game.
?I could have changed that game.?
This story is likely far from over. However, with Butler publicly refuting claims being hurled about him by various people, this might at least cool down some of the conjecture currently happening.
Then again, with the NFL season officially over, and with people having too much time on their hands, maybe this is yet another act in what will be a much longer story.