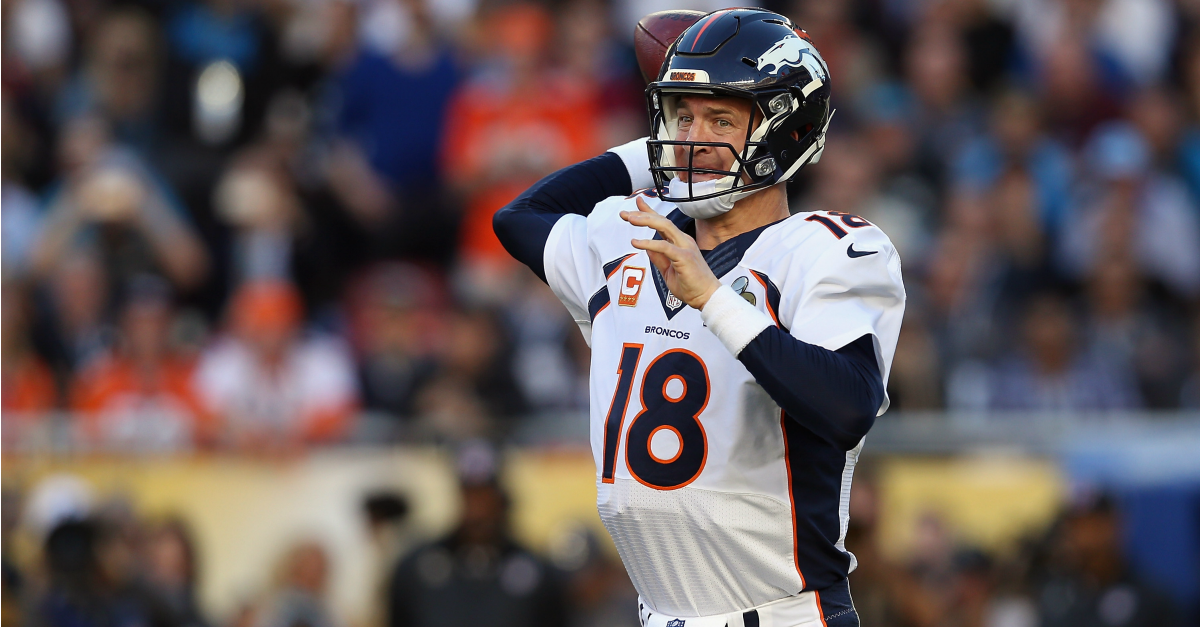 There have been plenty of rumors surrounding Peyton Manning and what he's going to do in his retirement. Many people thought he would get into analyst work or even go back to Knoxville to coach. He put the kibosh on those rumors though.
RELATED: Manning speaks out on coaching rumors
He did say he wanted to see a lot more New York Giants and Vols games now that he has a lot of spare time on his hands though so there's that. Now Eli can get scrutinized even more and Peyton can hopefully give Butch Jones and his team some pointers on the sidelines.
RELATED: Vols are about to see a whole lot more Manning at games
However, Manning almost came back to Tennessee much sooner than his retirement when he was going on his free agency tour in 2012. That was the summer he ended up signing with the Denver Broncos, but according to The Tennessean, Manning was close to choosing the Titans over the Broncos.
"I was pretty close (to choosing the Titans)," Manning said.
Obviously he didn't end up with the Titans as they ended up eventually drafting Marcus Mariota because of it. But can you imagine how mightily mediocre that team might have been? It would have been a real nice change of pace for Titans fans to see more than three or four wins a year and perpetual top-15 picks in the NFL Draft.
[h/t Saturday Down South]