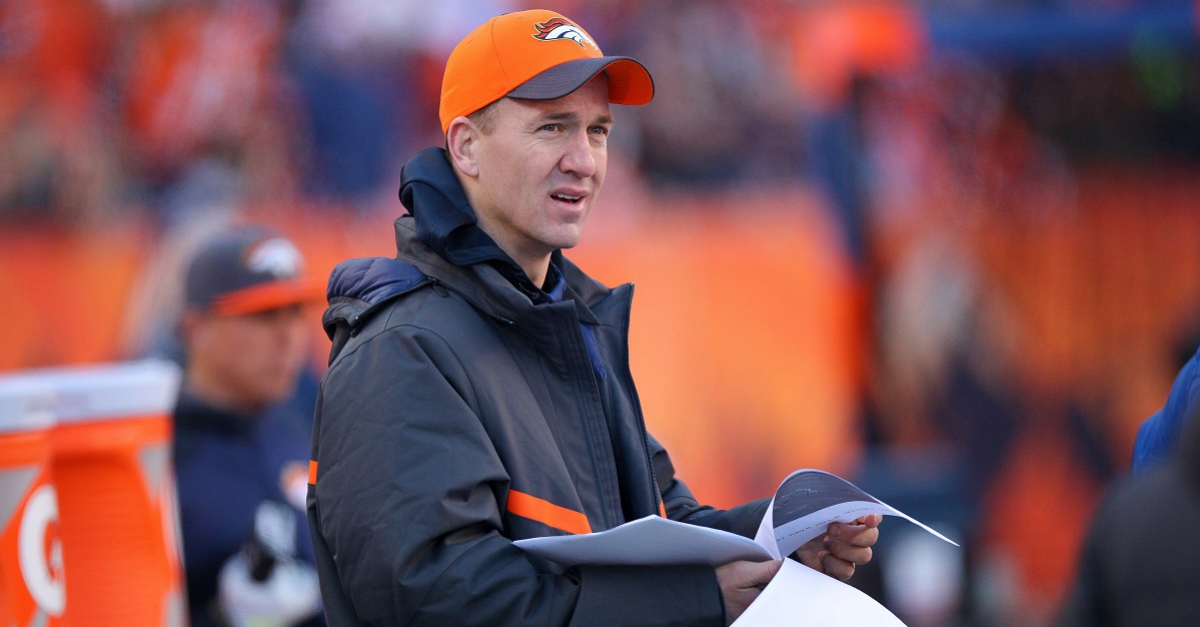 Justin Edmonds/Getty Images
DENVER, CO - DECEMBER 13: Injured quarterback Peyton Manning of the Denver Broncos looks over game notes on the sideline during a game against the Oakland Raiders at Sports Authority Field at Mile High on December 13, 2015 in Denver, Colorado. (Photo by Justin Edmonds/Getty Images)
Peyton Manning is on the short list of greatest players in NFL history. The now-retired quarterback was selected to the Pro Bowl 14 times, as an All-Pro on seven occasions and as the league MVP a dazzling five times during his soon-to-be Hall of Fame career. Beyond that, his statistical profile is unmatched in the history of the league and, in short, Manning is virtually unassailable.
That, in addition to his general personality, makes a story told by his former offensive coordinator and current Arizona Cardinals head coach Bruce Arians that much more astonishing. In Arians' new book, The Quarterback Whisperer, the coach describes a situation from a game between the Colts and New England Patriots in which Indianapolis was being thrashed in the fourth quarter. (h/t Pro Football Talk)
"Midway through the fourth quarter of the game, with the outcome already decided, Peyton was so frustrated that he asked for mercy. He wanted to be pulled from the game."

'"F–k no, get back in there,' I told him.' We'll go no-huddle and maybe you'll learn something. You can never ask to come out. You're our leader. Act like it.'"`
From there, Arians indicates that Manning came alive to lead the team to a quick touchdown and, from there, the rest was history.
It remains up for debate as to whether this moment was pivotal or crucial in Manning's career development but Arians has little reason to cite it otherwise and it is an all-timer.