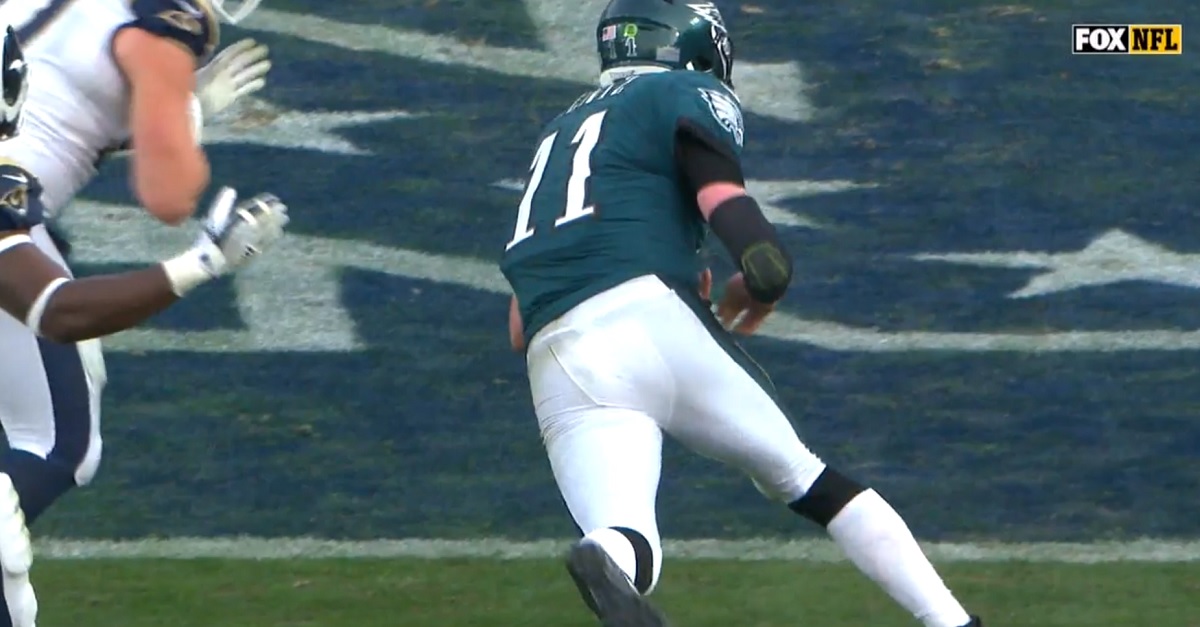 Clippit/Screenshot
The Philadelphia Eagles may have won the NFC East on Sunday night, but it may have come at a major cost.
While the Eagles walked away with a 43-35 win over the Rams to move to 11-2, they potentially lost quarterback Carson Wentz for the season, as it is currently believed that Wentz tore his ACL in the third quarter of the game.
Wentz actually played on the injury for a couple of plays, eventually throwing a touchdown pass that helped propel the Eagles to their 11th win of the season.
Wentz is expected to have an MRI on Monday, according to Eagles coach Doug Pederson.
Wentz, the No. 2 pick of the 2016 Draft out of North Dakota State, has been an incredible performer for the Eagles this season, throwing for almost 3,000 yards and 32 touchdowns on just six interceptions prior to the injury. Backup Nick Foles was brought in after Wentz's injury, and while he is a very familiar figure in Philadelphia, he definitely is a step down from the level that Wentz was performing at this season.
This story will be updated as more is learned on Wentz's condition.