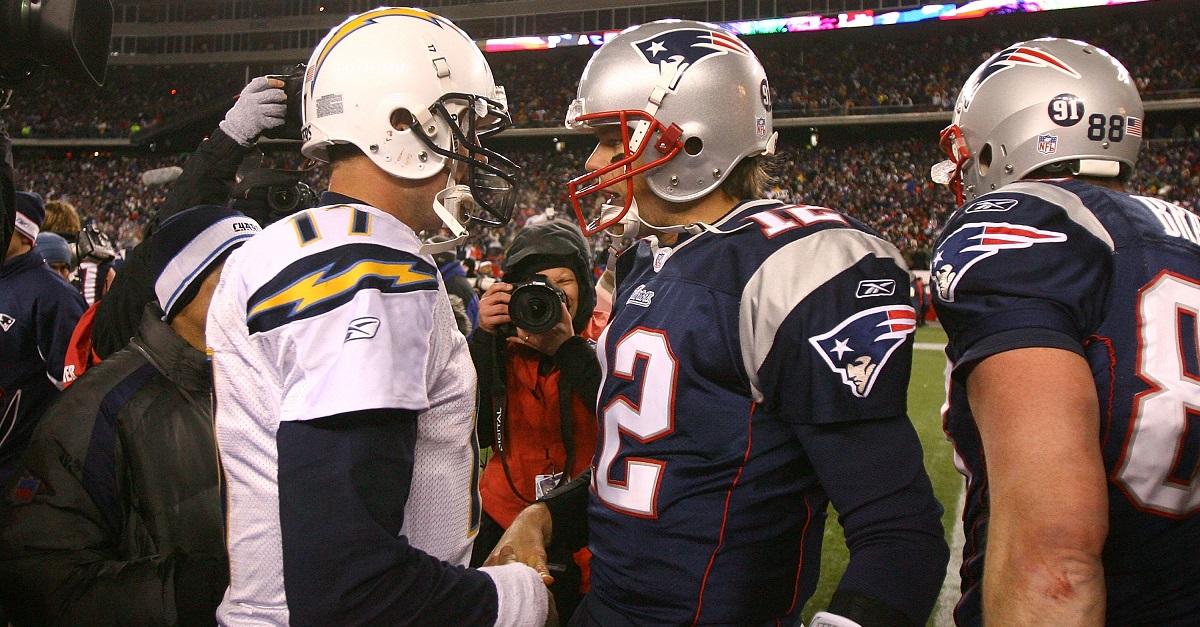 Al Bello/Getty Images
FOXBORO, MA - JANUARY 20: Tom Brady #12 of the New England Patriots is congratulated by Philip Rivers #17 of the San Diego Chargers after the Patriots 21-12 win in the AFC Championship Game on January 20, 2008 at Gillette Stadium in Foxboro, Massachusetts. (Photo by Al Bello/Getty Images)
Philip Rivers has made it quite clear over the years that he really likes San Diego and he has enjoyed playing for the team despite some tough years. He loves the area, but now that the Chargers are headed to Los Angeles he could very well try to force a trade and it seems that just might be the case:
And there is confirmation from other outlets as well:
Going to San Francisco would keep him in the Bay Area and allow his family to stay where they are. He also wouldn't have any QB competition and could help the 49ers turn around their misfortunes the past few years. He would likely suggest a GM and coach that would make sense for the organization and would likely have a similar mindset as him, which probably couldn't hurt.
Even at age 35, Rivers has proven that he's a great QB when healthy and has thrown for almost 18,000 yards over the past four seasons despite his best receivers seeming to always get injured at the worst times during the season.
[h/t 247Sports]