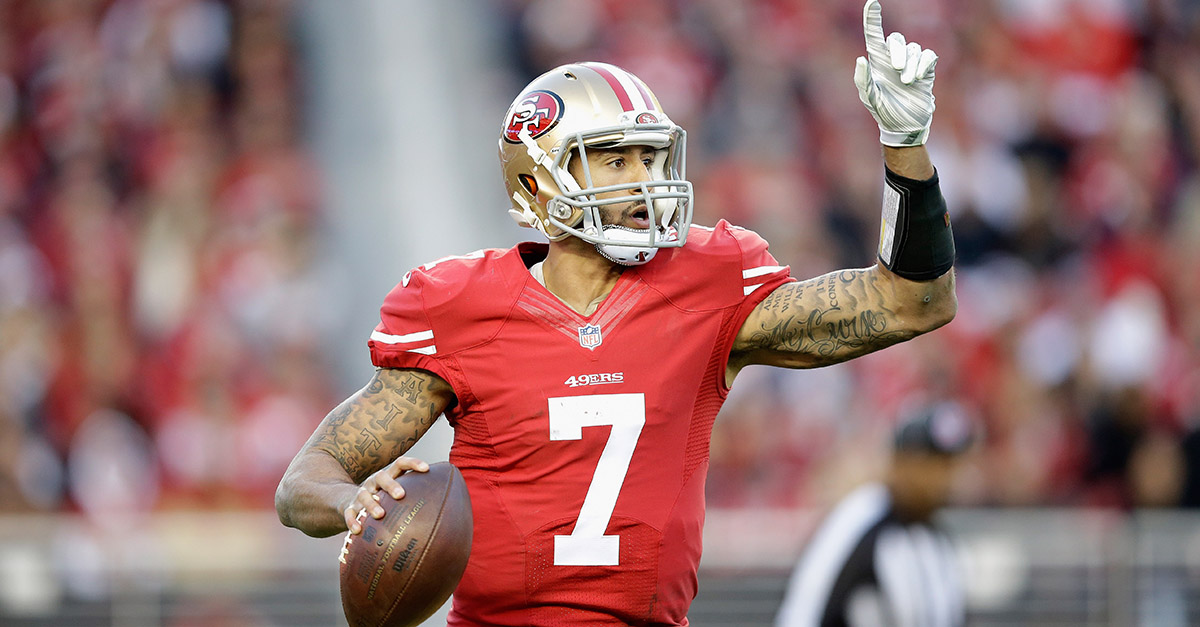 Ezra Shaw/Getty Images
Ezra Shaw/Getty Images
The Mara family is as close to NFL royalty as you can get. The Maras are the longtime owners of the New York Giants, and John Mara is the team's president and CEO. He's well respected in football circles because he's never been afraid to speak his mind on any subject, no matter how controversial.
RELATED: At least one team has some interest in Colin Kaepernick
So it's  no surprise Mara has said, publicly and on the record, what others have refused to say. Colin Kaepernick's national anthem protests makes it very hard for a team to sign him. In remarks to MMQB, Mara said:
"All my years being in the league, I never received more emotional mail from people than I did about that issue. If any of your players ever do that, we are never coming to another Giants game. It wasn't one or two letters. It was a lot. It's an emotional, emotional issue for a lot of people, moreso than any other issue I've run into."
So there you have it. An owner finally has the guts to admit that Kaepernick remaining unsigned has more to do with politics than ability. Mara noted that Kaepernick was never a consideration for the Giants, who instead signed the underwhelming Geno Smith as Eli Manning's caddy.
But there may also be a sea change when it comes to the NFL admitting why Kaepernick is still out of a job. It's now the second on-the-record comment in which a team has said Kaepernick remaining unemployed has nothing to do with talent. Jim Caldwell, the head coach of the Detroit Lions, recently said Kaepernick is clearly capable of playing in a league starved for quarterback talent.
So, the next time some owner or coach or general manager comes out with the nonsense that Kaepernick isn't a "fit" for their system, that probably just means they don't have guts that Mara has.