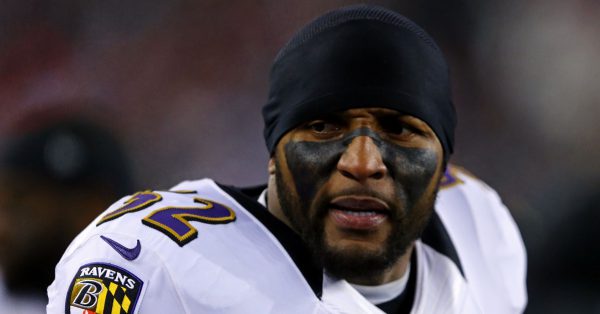 Al Bello/Getty Images
FOXBORO, MA - JANUARY 20: Ray Lewis #52 of the Baltimore Ravens looks on prior to the 2013 AFC Championship game against the New England Patriots at Gillette Stadium on January 20, 2013 in Foxboro, Massachusetts. (Photo by Al Bello/Getty Images)
Son of retired Baltimore Ravens legend Ray Lewis, Ray Lewis III, has been formally indicted after allegations of sexual assault surfaced earlier this year. According to the Myrtle Beach Sun-News, an Horry County grand jury indicted Ray Lewis III with third-degree criminal sexual conduct.
RELATED: Ray Lewis has received troubling news about his son no father would want to hear
The former Coastal Carolina football player was accused of engaging in sexual battery of an 18-year-old who was mentally incapacitated or physically helpless to defend herself due to drugs or alcohol. The alleged incident took place in January and the initial complaint involved two women who say they were assaulted.
RELATED: There's a new twist in the Ray Lewis III case
Lewis III was formally charged and he turned himself in and was released on a $10,000 bond. He played 12 games for the Chanticleers last season after transferring from his father's alma mater (Miami), but was suspended from the team indefinitely after the charges surfaced. The sophomore has claimed that he is innocent because there was consent between him and the accuser so there was no criminal conduct.
[h/t Pro Football Talk]