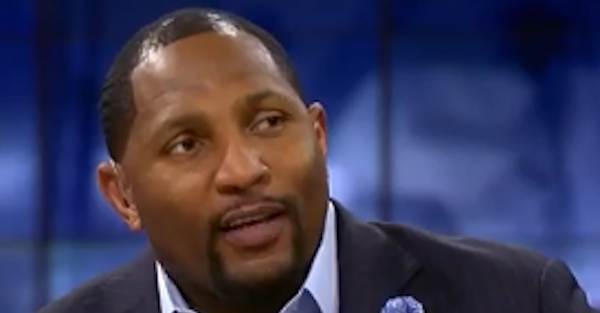 FS1 screenshot
When Dallas Cowboys quarterback Tony Romo injured his back during the preseason, rookie quarterback Dak Prescott was expected to tread water until the veteran returned to the field. What wasn't expected was for the quarterback to look outstanding, registering a 5-1 record, while tossing for nearly 1,500 yards, seven touchdowns and just one interception.
And because of his electric performance, combined with running back Ezekiel Elliott's top-tier start, Ray Lewis sees the Cowboys of old under Prescott, per Landry Hat:
?This kid [Dak Prescott] reminds you of?the old Cowboys when they used to walk in those stadiums, 94-95. Troy Aikman. Emmitt Smith. That crew. You knew what you was going to get,? former Baltimore Ravens great Ray Lewis told the crew of the FS1 debate show Undisputed on Wednesday. ?When you watch the Dallas Cowboys, it?s a totally different thought process than the way you think about when [Tony] Romo is playing. It?s like ?Oh, will he mess it up?? Right? ?Will he finish it?? That?s his story right going through the years. This boy Dak gives you a different thought process when you think about the Cowboys.?
Will Prescott keep his job heading into the stretch for the Cowboys? He certainly should.
One slip-up, and the Cowboys may not waste any time moving back to the tried and true veteran, Romo.