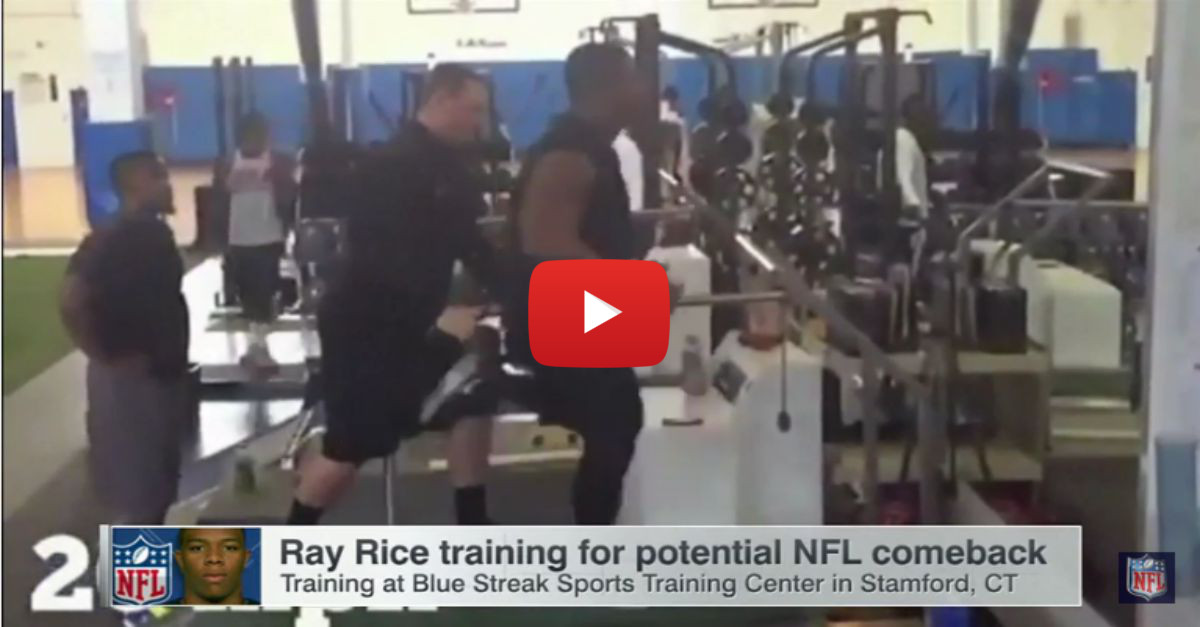 Ray Rice still has a band of loyal supporters who are advocating to get him a second chance in the NFL. Despite his history of domestic violence, the co-founders of a national anti-domestic violence group are looking to help get the former Baltimore Raven an invitation to a training camp.
The organization, A Call To Men, has been working with Rice since November, and co-founders Tony Porter and Ted Bunch have nothing but positive comments about the experience.
"He's held himself accountable," said Bunch. "He is saying everything that you would want him to say and doing everything that you would want him to do. So why wouldn't he deserve another chance?"
We'll find out if any teams are willing to take on Rice and his reputation.
The Baltimore Ravens terminated Rice's contract after video surfaced showing him brutally punching his wife in an elevator.