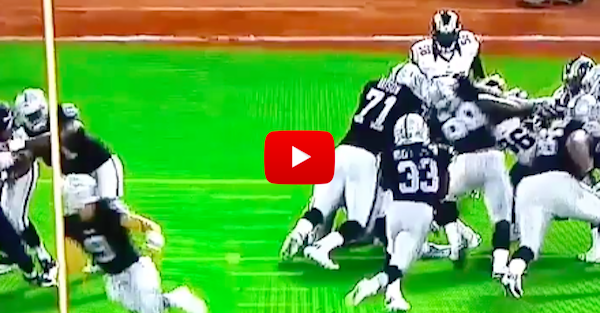 Former No. 3 overall selection Trent Richardson has bounced around the NFL after a mildly successful rookie season with the Cleveland Browns, and it looks like he'll get another chance, this time with the Baltimore Ravens, per AL.com.
Richardson ran for nearly 1,000 yards as a rookie before being traded to the Indianapolis Colts, where he fizzled out after averaging just over three yards per carry in two seasons.
The one-time promising running back inked a deal with the Oakland Raiders as a free agent and was cut shortly after the huge gaff around the goal line above.