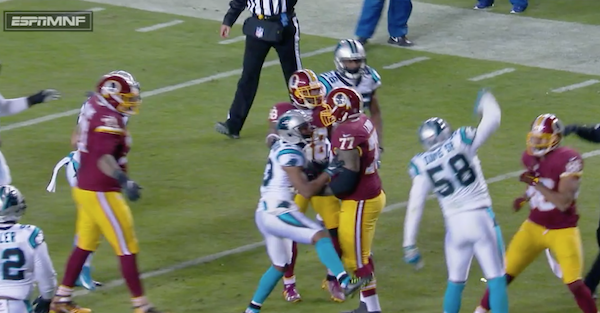 With the game on the line, with the Redskins trailing the Carolina Panthers 23-9 heading into the fourth quarter, Washington will have to play the rest of the game without their best player — tight end Jordan Reed.
Reed evidently felt he was cheapshotted and decided punching a player in the helmet was the right call.
He was instantly tossed as a Panthers player celebrated the flag and Reed squared up for more.